About the Business Circle
The Business Circle is an eye-catching, innovative platform at the heart of the Congress exhibition area that will serve as a central space to showcase and engage with new products and services, host and participate in networking opportunities, present to an audience in a dynamic space and learn from other 13WCC attendees.
Running exclusively during Congress breaks for up to two hours per day, Business Circle will act as a hotspot for:
viewing and engaging with the products and services of chambers, multi-national companies and SMEs through rotating demos,
networking across formal and informal meetings arranged through our AI-powered matchmaking app,
giving selected SMEs a chance to deliver presentations and capture an audience by presenting the latest tools and services available to them.
Contact worldchamberscongress@iccwbo.org for more information.
Standard registration
OPEN
Competition submissions
CLOSED
The world's largest economic forum for chambers and businesses
13:20-13:25: ICC Centres of Entrepreneurship
The ICC Centre of Entrepreneurship aims to create the largest interconnected business-led ecosystem for local entrepreneurs to build meaningful livelihoods.
13:40-13:45: Global Trade Helpdesk
The Global Trade Helpdesk (GTH) is a multi-agency initiative jointly led by ITC, UNCTAD, and the WTO that aims to simplify market research for companies, and especially Micro, Small and Medium Enterprises (MSMEs), by integrating trade and business information into a single online portal.
13:55-14:00: Glue Up
With an intuitive SaaS platform, Glue Up is the leading provider of the cloud solutions that provide associations, event organizers, Chambers of Commerce, agencies, marketers, businesses, and NGOs with a full suite of tools designed to streamline operations, modernize processes, and eliminate engagement challenges.
15:40-15:45: The Swisstainable Trans-Alpina (Watch & Cow)
Along the Alps from Milan to Geneva with:
3 panoramic mountain trains: Bernina Express, Glacier Express and Mont-Blanc Express
3 famous resorts: S Moritz, Zermatt and Chamonix
3 summits: Diavolezza, Gornergrat and Aiguille du Midi
11:10-11:20: Fongit
Fongit is Switzerland's premier innovation hub. Fongit specialise in deep tech, high impact innovation. Fongit currently supports over 150 startups and projects in Geneva.
13:10: Genesis
Genesis offers a reliable verifying tool not only to exporters for their origin statement, but also importers and customs authorities, which aims to reduce fraud risks and costs, and to facilitate smoother customs checks.
13:25: e-Ping
On the ePing website, you can subscribe to receive email alerts on planned regulatory revisions covering products and/or markets of interest to you. ePing also includes a communication platform where you can discuss these upcoming changes with fellow stakeholders and government officials, such as SPD/TBT enquiry points.
13:40: Trade4MSMEs
Trade4MSMEs is an initiative by the Informal Working Group on MSMEs, a group of World Trade Organization Members working on facilitating the engagement of smaller companies in the trading system.
15:35 – 15:40: FIATA
FIATA, the International Federation of Freight Forwarders Associations, is a non-governmental, membership-based organisation representing freight forwarders in some 150 countries. FIATA's membership is composed of 109 Association Members and over 5,500 Individual Members, overall representing an industry of 40,000 freight forwarding and logistics firms worldwide. FIATA is a reference source on international policies and regulations governing the freight forwarding and logistics industry. FIATA works at the international level to represent service providers who operate in trade logistics and supply chain management.
10:35 – 10:40: GIST Impact
SME360x – Leading impact data and analytics provider GIST Impact will provide an overview of their supply chain impact assessment product recently launched in partnership with ICC and UPS.
12:45: Cyberpeace Institute
The CyberPeace Institute is a Geneva based organization protecting the most vulnerable in cyberspace. Independent and neutral, headquartered in Geneva, the Institute investigates and analyzes the human impact of systemic cyber threats, delivers free cybersecurity assistance, tracks the enforcement of international laws and norms and forecasts threats to Cyberpeace.
13:00: Eversheds Sutherland
Eversheds Sutherland provides legal advice and solutions to an international client base which includes some of the world's largest multinationals.
13:25: Field solutions
Field Solutions SARL is a counselling company specialising in commodities trading and Alternative Dispute Resolution (ADR) based in Geneva-Switzerland. They take proactive and solution-based stand in business counselling daring to put skin in the game and dynamic input.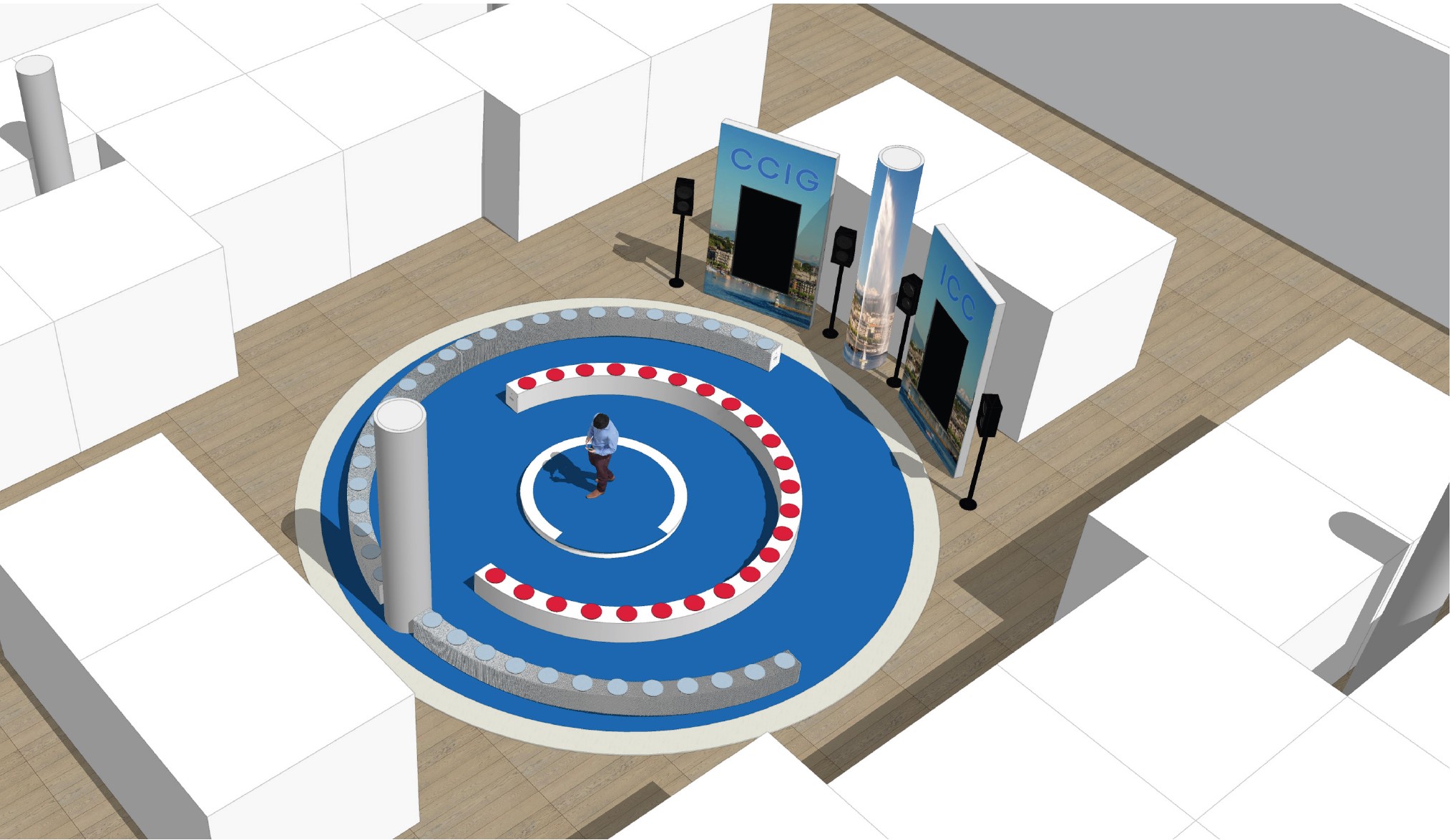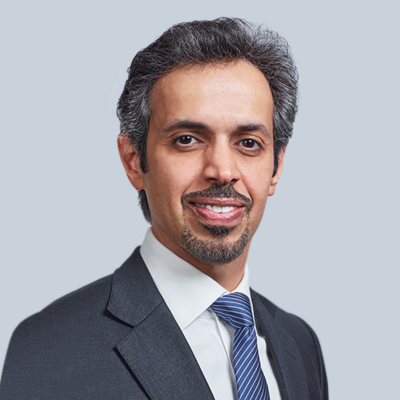 Chair of the World Chambers Competition
Honorary Chair, ICC World Chambers Federation (WCF), United Arab Emirates.
Hamad Buamim was President and CEO of Dubai Chamber of Commerce from April 2006 until September 2022 . He serves as the Chair of Dubai Multi Commodities Center (DMCC). Educated in the United States, Mr Buamim graduated with Magna Cum Laude from the University of Southern California (USC), Los Angeles in 1996 with a Bachelor of Science in Electrical Engineering. He holds an MBA with Honors in Finance from the University of Missouri, Kansas City (UMKC).
Mr Buamim is also Chair of National General Insurance (PJSC), member of the board of directors of Dubai World, and Dubai Islamic Bank (PJSC).
He has served on the boards of various organisations including the UAE Central Bank, Dubai International Financial Center (DIFC), EmiratesNBD Bank (PJSC), Emirates Financial Services, ENBD Capital, Kerzner International, Atlantis the Palm Hotel, City Center Las Vegas (Aria Resort), Union Properties (PJSC) and Network International.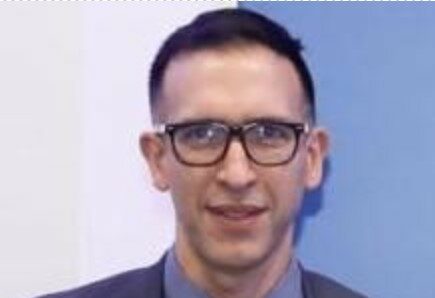 Sebastián Ferrari
General Coordinator ; ICC Argentina
Chief of the International Relations Department ; Argentina Chamber of Commerce and Services
Sebastián has worked for almost five years as General Coordinator of ICC Argentina and Chief of the International Relations Department at the Argentina Chamber of Commerce and Services, one of the main business organizations in this country, where he previously served as a Senior Economist. Sebastián is also Co-Leading the ICC Agri-Food Hubs project at an international level. 
He is coordinating the ICC CoE Buenos Aires and manages the program "SMEs to the World", a joint initiative between CAC & Mercado Libre to promote SMEs internationalization through digital tools. It includes a virtual showroom and the provision of training and capacity building for SMEs.  
Sebastián is also professor of International Economics at Universidad Nacional de La Matanza, holds a master degree in economics from University of Buenos Aires and is a PhD in Economics candidate at Universidad Católica Argentina.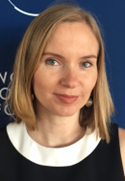 Anna Jankowska-Eriksson
Analyst
International Trade Centre
Anna is a Programme Officer in Trade Information at the International Trade Centre with over 15 years of experience in trade research, analysis and policy dialogue across the ITC, OECD and WEF.  
She works in the design and development of digital trade tools integrating strategic market information. She also designs and delivers training programs for business and policymakers in trade analysis, product diversification, and the formulation of market entry strategies.  
She has co-authored a number of studies related to trade and development (regional integration in Latin America, global value chains, analysing services trade restrictiveness, escaping the middle-income trap through export-led growth, logistics, trade competitiveness, among others.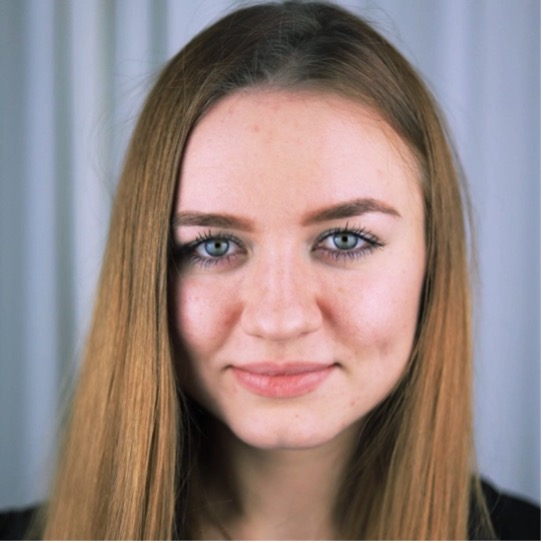 Kseniia Farkas
Senior Sales Manager EMEA
Glue Up
Kseniia has dedicated over six years of her career to working at Glue Up, starting as an intern and progressing to become a sales leader in the EUME region. She holds a Master's Degree in International Law from the esteemed Beijing Institute of Technology. Along with her passion for traveling, Kseniia is an avid animal lover and actively supports animal welfare initiatives.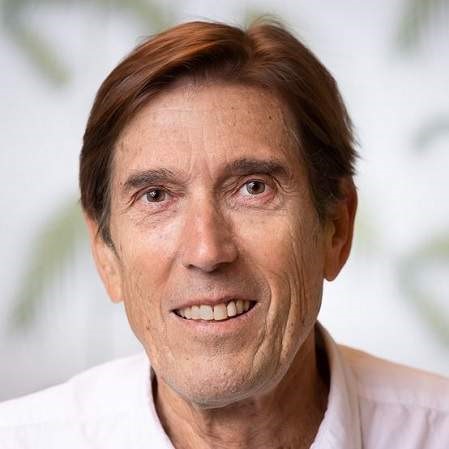 Pierre Jaccard
President
Watch and Cow
Pierre Jaccard is the co-founder of the agency Au Tigre Vanillé and has been traveling in Asia for decades. He created the ARTOU agency, "tourist research assistance," in 1976, as well as the "Librairies du Voyageur" in Geneva and Lausanne and the Institute of Oriental Studies. 
Today, he remains involved in the company's development strategy. In 2021, he opened Watch and Cow to welcome FIT visitors and small parties from around the world, offering them a comfortable way to discover Switzerland.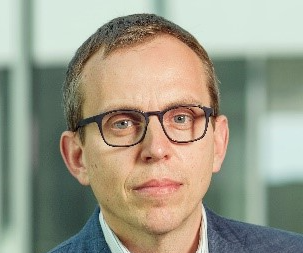 Antonio Gambardella
Director
Fongit
Antonio joined Fongit in 2014 as managing director. Fondation Genevoise pour l'Innovation Technologique, Fongit is a Swiss foundation of public interest supported by the State of Geneva, with the mission to develop innovative tech startups in the Geneva region. Fongit is Switzerland's first innovation platform currently supporting and financing 150+ projects in technology and representing 1500+ people. Antonio is also Expert for the Swiss Innovation Agency (Innosuisse) and sits on the board of different tech startups. 
Antonio was previously general partner of a venture capital fund investing in technology, with headquarters in Switzerland, Italy and California. During this experience, he managed investment activities for seed and early tech projects. Later, he made direct investments in innovative small-medium companies in Europe, with active roles in management and board of directors.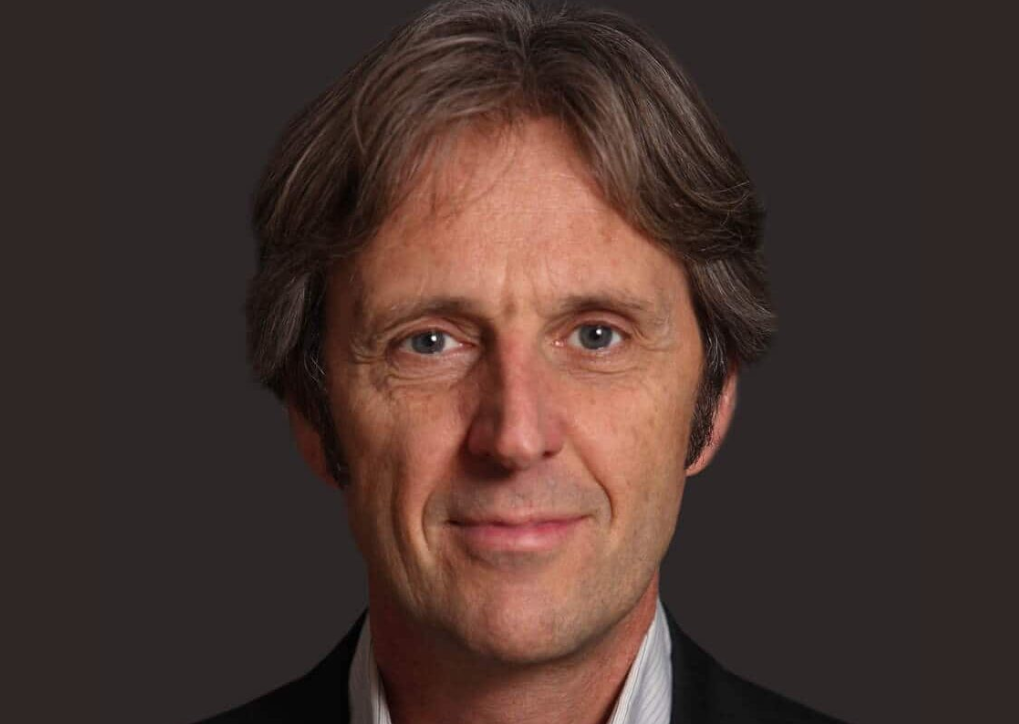 Mike van der Vijver
Meeting Designer
MindMeeting
Mike van der Vijver is a Meeting Designer and Advisor, Trainer and Coach in Intercultural Management.
Since 2003, he operates as a free-lance designer of international meetings for a wide variety of international clients through MindMeeting, a company he co-founded with Eric de Groot. MindMeeting specialises in the design of effective meeting programmes for international organisations, which includes advice on programmes and formats, and the designs of full conference and meeting programmes.
In connection with his design work, but also independently, Mike presents, moderates and facilitates on average about 30-35 meetings a year. His clients say about his moderation style and approach: "clear, quick and approachable; creates a safe environment and easily puts people at ease; yet comes up with original and effective communication solutions; uncommon capability of capturing and responding to important messages, both verbally and non-verbally; high sensitivity to needs of diverse international audiences."
He is also a speaker at conferences or during workshops on topics such as: meeting effectiveness, innovative meeting formats, and especially Meeting Design, as well as national culture, organizational culture change. He regularly conducts sessions involving the application of structured creative thinking to business environments. He trains professionals on meeting design, creative thinking and public speaking.
Previously, Mike worked as an advisor, trainer and coach in intercultural management for a wide variety of groups and individuals of many nationalities.
Mike is a native of the Netherlands and still spends a fair amount of his time in his home country, working on assignments for Dutch clients. He is fluent in Dutch, English and Italian and has a fair command of German and French.
He is the co-author (together with his MindMeeting colleague Eric de Groot) of Into the Heart of Meetings, allegedly the first book ever on Meeting Design (2013).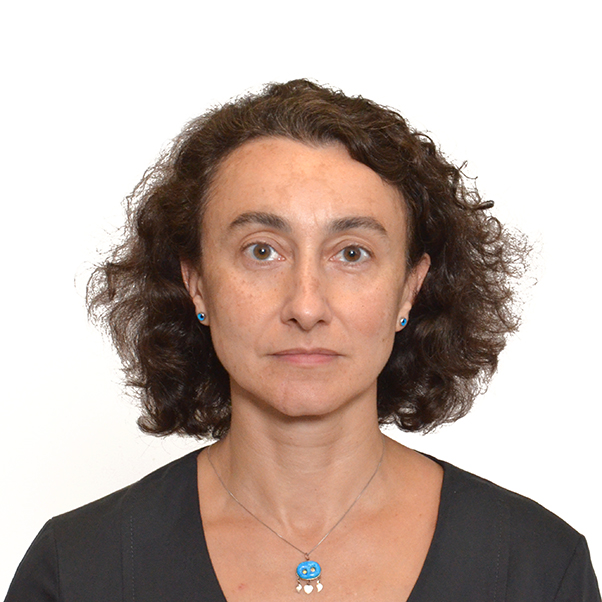 Serra Ayral
Counsellor
World Trade Organization (WTO)
Serra Ayral is Counsellor in the Trade and Environment Division of the WTO. Her current work focuses on the relationship between standards, regulations, and trade. She advises WTO member governments with respect to their engagement in the Technical Barriers to Trade (TBT) Committee. She is currently spearheading several initiatives focusing on transparency, including the ePing platform, which serves and connects public and private sector stakeholders in navigating the evolving regulatory landscape. Her earlier assignments in the WTO have focused on sanitary and phytosanitary (SPS) measures, regional trade agreements and capacity building. Prior to joining the WTO, she worked at the World Bank, UNCTAD and the World Economic Forum. She also spent three years in Botswana, supporting various SPS/TBT capacity building projects in the Africa region. Originally from Turkey, Serra has a Bachelor's degree in Economics from Mount Holyoke College and a Master's Degree in International Relations from Johns Hopkins University (SAIS).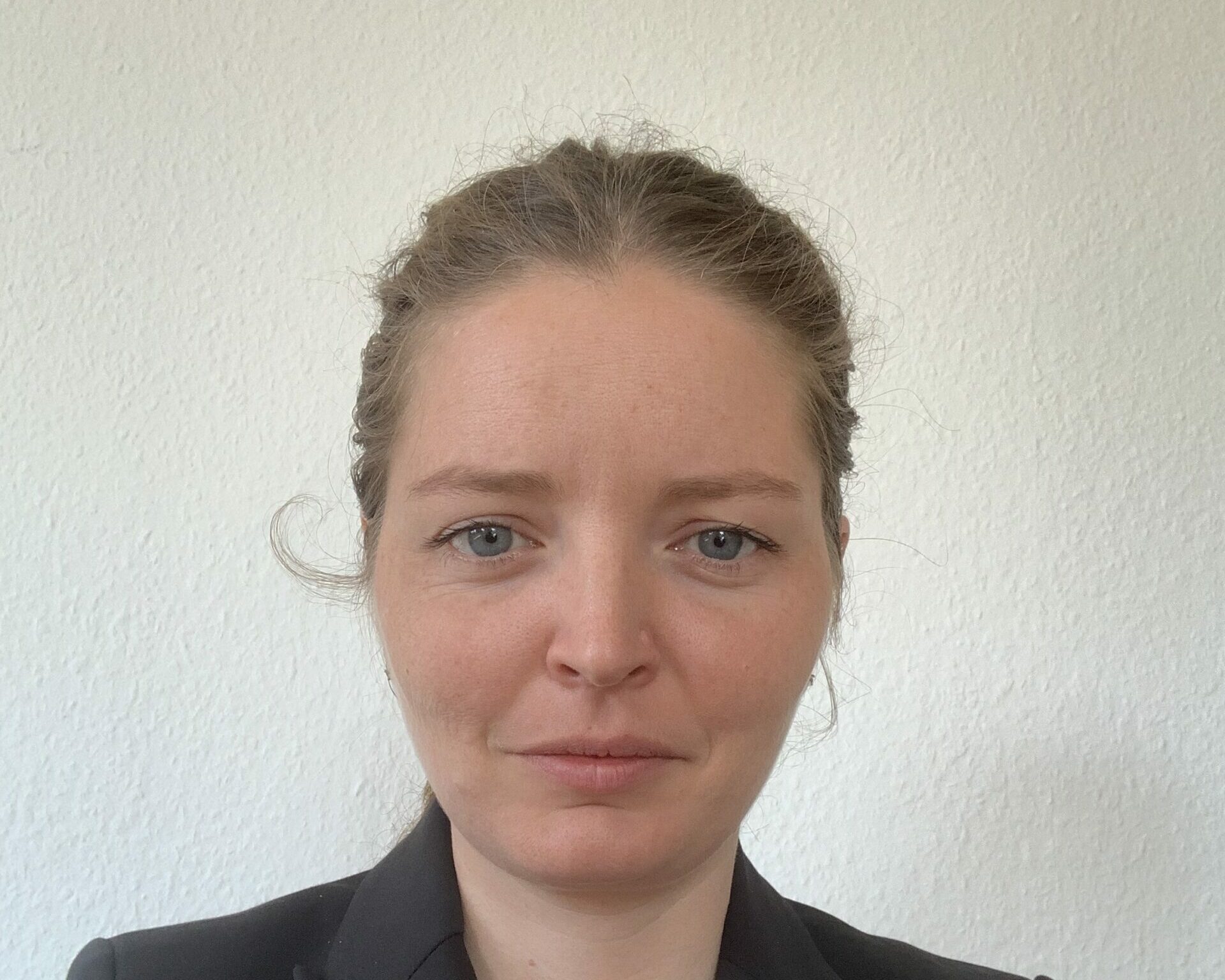 Kathryn Lundquist
Economic Affairs Officer
World Trade Organization (WTO)
Kathryn Lundquist is an economic affairs officer at the World Trade Organization. As part of her duties, Kathryn supports the WTO Micro-, Small- and Medium-Sized Enterprise (MSME) Informal Working Group through research and support of Member negotiations. This work include research on MSMEs and trade-related topics, such as MSME references in regional trade agreements, small business and climate change and MSME digitalization. She also helped the Group develop Trade4MSMEs web platform, an online resource for MSMEs and policymakers.  In other parts of her work, Kathryn has focused on MSME digitalization and small business participation in global value chains (GVCs) and has authored chapters in the 2019 and 2021 GVC Development Reports.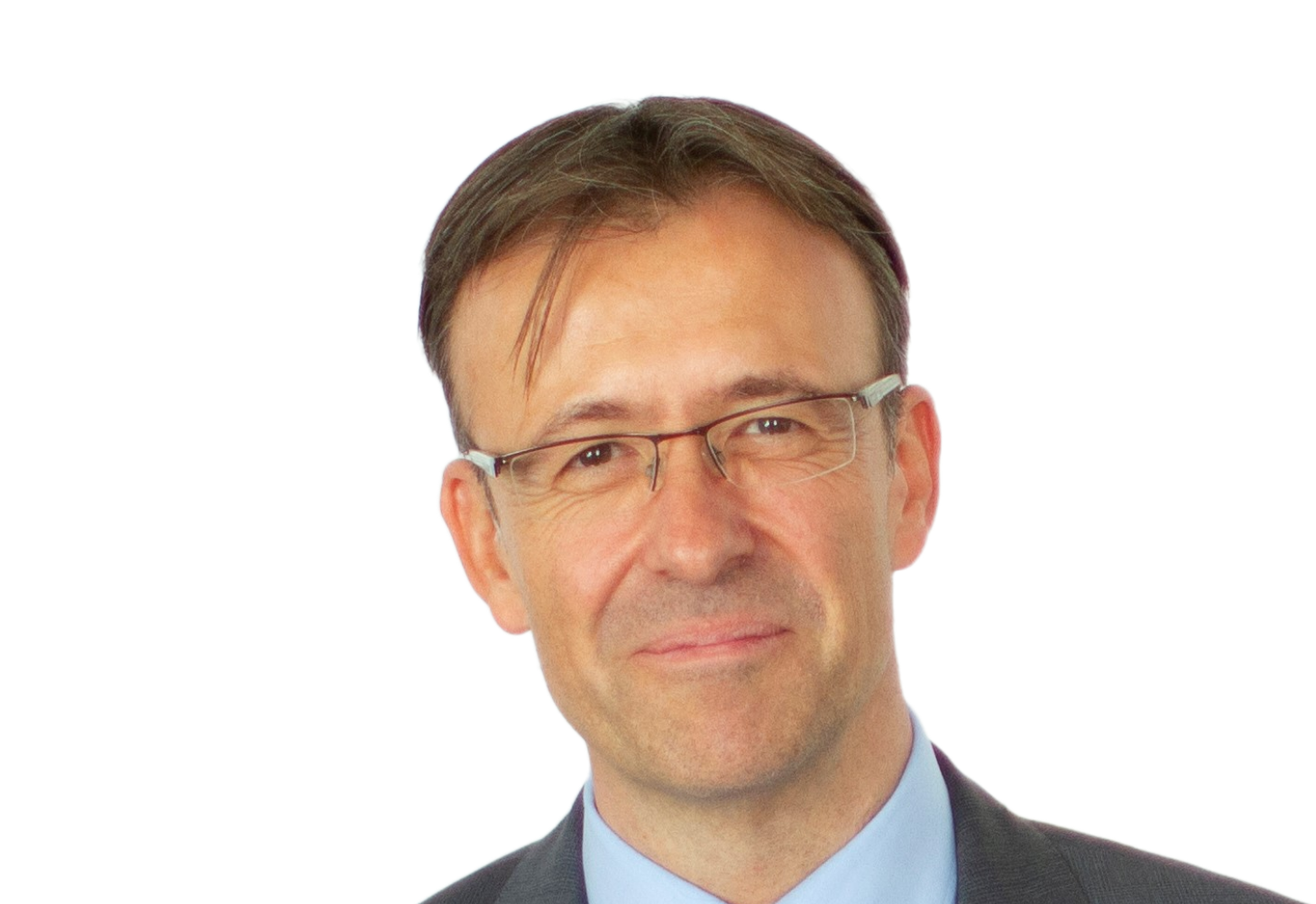 Stephane Graber
Director General
International Federation of Freight Forwarders Associations (FIATA)
Dr Stéphane Graber has been Director General at FIATA International Federation of Freight Forwarders Associations since 2020. FIATA is the largest non-governmental organisation in the field of logistics, which represents 40,000 freight forwarding and logistics firms and employs around 10 million people around the globe. 
Prior to joining FIATA, Dr Graber was Secretary General at STSA (Swiss Commodity Trading and Shipping Association) and Chaired the eGTSA, a company that successfully developed a digital platform used by commodity trading companies and commodity trade-financing banks, which was sold to Komgo in 2019. 
Dr Graber has previously worked at the Economic Department of the Republic and Canton of Geneva, and was President of the Geneva Chapter of the Swiss-Chinese Chamber of Commerce. 
PhD in Business Administration, HEC – University of Geneva, Switzerland.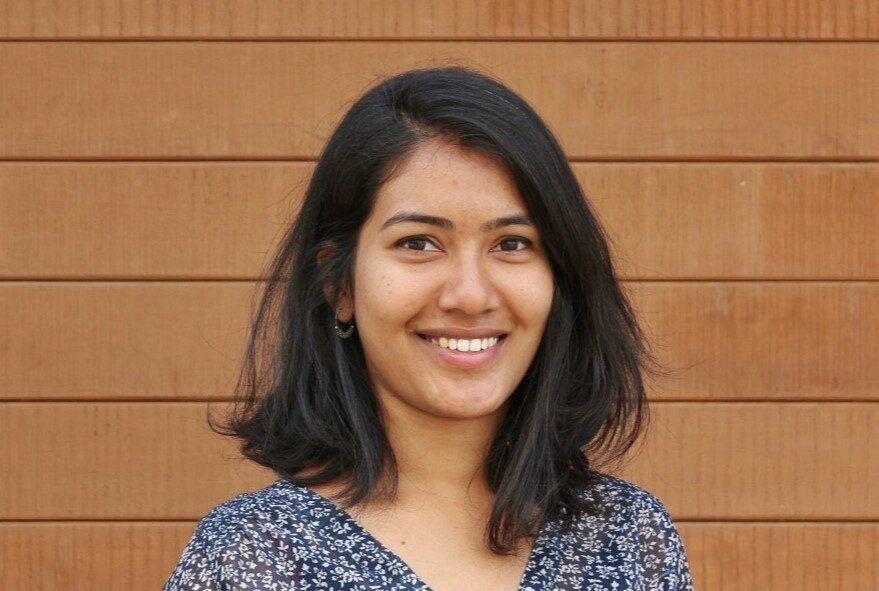 Anupama V S
Corporate Partnerships Lead
GIST Impact
Anupama is passionate about building strategic partnerships to trickle down impact valuation into all major organizations. At GIST Impact, she is responsible for all partnership and development activities for SME360X, a supply chain impact assessment product recently launched in partnership with ICC and UPS. Through her previous roles, she brings a blended experience of having worked with governments and multi-national donors to tackle socio-environmental challenges in environmental development and climate change adaptation. While at ICC World Congress, feel free to reach out to Anupama to discuss impact economics / SME360X / supply chain impact assessment or to simply say hello!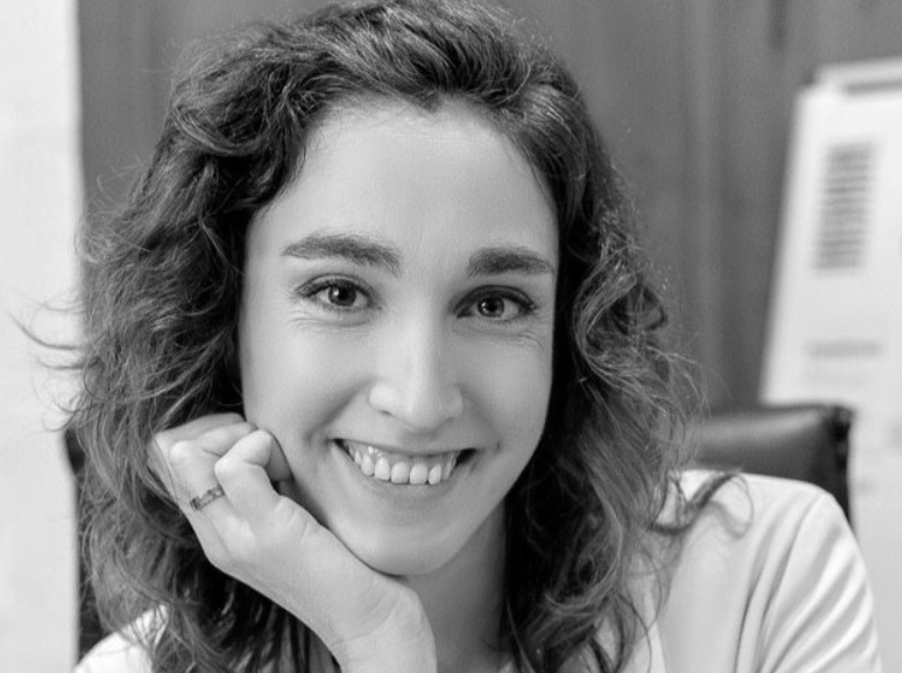 Emilie Compignie
Cyberpeace Institute
Emilie offers fifteen years of international expertise in fundraising and project management. She holds a Bachelor's degree in International Affairs from La Sorbonne and a Master's degree in International Solidarity from the Faculty of Social Sciences – Institut Catholique – in Paris. Previously living in East Africa, she has extensive field experience in international development. She worked with various non-profits, particularly in North America, where she learnt fundraising techniques such as brand association. She also supported the organisation of major fundraising events in partnership with Cirque du Soleil for one of Canada's most prestigious foundations. After founding and managing a company in France, she returned to the non-profit sector to professionalize Swiss NGOs. She keeps a foot in Africa by being a Board Member of a Kenyan NGO, Trees for Kenya, implementing environmental conservation projects; and an Ambassador for the South African NNI (No Name Initiative) promoting community dialogue. Her major asset is that she also worked on the donor side as a Programme Officer for the Ministry of Foreign Affairs, French Embassy in Kenya and for Somalia, where she was responsible for the selection of funding applications.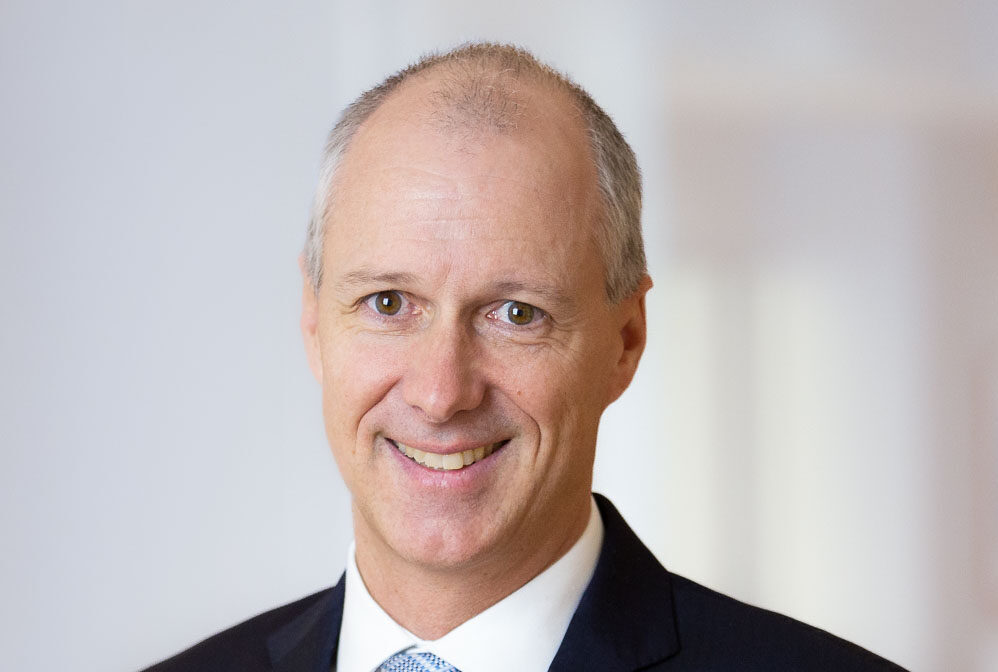 Olivier Dunant
Partner
Eversheds Sutherland
Olivier Dunant is partner with Eversheds Sutherland, is a global law firm with over 70 offices around the globe. Driven by passion, we provide our clients specialized guidance in the complexities of national and international law and deliver innovative and pragmatic solutions. Legal expertise, a commercial way of thinking and specific sector know-how are the cornerstones of our legal practice.  
Olivier advises clients in the areas of corporate law and M&A. He also has a vast experience in employment law and business immigration.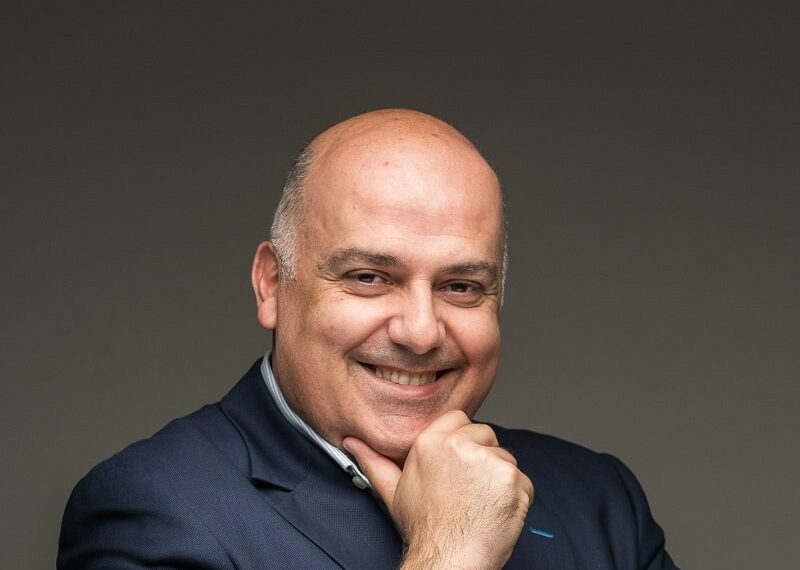 Vicken Bayramian
Founding Partner
Field Solutions ; VOIX
Vicken Bayramian is a lawyer specialising in international commodities trading law and Alternative Dispute Resolution.  He is the founder of Field Solutions, a firm specialised in this domain Vicken is also the co-founder with Alec Avedisyan (EPFL) of Cryptolex.  Cryptolex is one of Geneva's pioneering DLT and Blockchain companies.
Cryptolex has conceptualized, developed and implemented a cross-Blockchain certification technology called Ntity, with concrete applications in the fields of secured e-voting, jewellery, luxury products and watchmaking with the first Swiss mechanical watch to be certified entirely on the Blockchain: the MasterBlock.
Vicken is an ambassador of the Geneva Chamber of Commerce.