The world's largest economic forum for chambers and businesses
Join economic actors, business leaders and policymakers to shape the next economic era in service of peace and prosperity. Together.
Achieving peace and prosperity through multilateralism
Abdallah Chatila

President

m3

Pamela Coke-Hamilton

Executive Director

International Trade Center (ITC)

Pamela Coke-Hamilton

Executive Director

International Trade Center (ITC)

Pamela Coke-Hamilton is a Caribbean lawyer and trade expert who has been serving as Executive Director of the International Trade Centre (ITC) since 2020.

Early life and education

Coke-Hamilton went to school in Jamaica at Manchester High School in Mandeville, Jamaica. She attended the University of the West Indies where she graduated in Economics and International Relations. She went on to study in Washington, D.C. where she earned Doctor of Law from Georgetown University Law Center.

Mathias Cormann

Secretary-General

Organisation for Economic Co-operation and Development (OECD)

Mathias Cormann

Secretary-General

Organisation for Economic Co-operation and Development (OECD)

Mathias Cormann is the 6th Secretary-General of the Organisation for Economic Co-operation and Development (OECD).

His five-year term commenced on 1 June 2021.

Working with OECD members, his priorities as Secretary-General are:

Optimising the strength and the quality of the post COVID recovery while responding to the economic and social impacts of the war in Ukraine.
Leadership on climate action to help secure global net-zero by 2050 in a way that is effective and fair.
Seizing the opportunities of the digital transformation while better managing some of the associated risks, challenges and disruptions.
Helping to ensure well-functioning global markets and a global level playing field with a rules-based trading system in good working order.
Global engagement: advancing OECD standards, through membership and partnerships and a sound approach to development.

Prior to his appointment to the OECD, Mathias served as the Australian Minister for Finance, the Leader of the Government in the Australian Senate and as Federal Senator representing the State of Western Australia.

In these roles, he has been a strong advocate for the positive power of open markets, free trade and the importance of a rules-based international trading system.

Mathias was born and raised in the German-speaking part of Belgium.

He migrated to Australia in 1996, attracted by the great lifestyle and opportunities on offer in Western Australia.

Before migrating to Perth, Mathias had graduated in law at the Flemish Catholic University of Louvain (Leuven), following studies at the University of Namur and, as part of the European Erasmus Student Exchange Program, at the University of East Anglia.

Between 1997 and 2003, he worked as Chief of Staff as well as Senior Adviser to various State and Federal Ministers in Australia and for the Premier of Western Australia

Between 2003 and 2007, Mathias worked for major Western Australian health insurer HBF in a range of senior management roles.

Stéphane Duguin

CEO

CyberPeace Institute

Maria Fernanda Garza

Chairwoman

ICC

Maria Fernanda Garza

Chairwoman

ICC

Mexican, CEO of Orestia, business leader, strong advocate of business ethics, board member of several business organizations. She was VP of Employers at the 98th Session of the International Labour Organization. She is currently Chair of the International Chamber of Commerce and is part of the group of advisors and leaders of the B20 and the United Nations Internet Governance Forum. 

 Maria Fernanda Garza is a Mexican businesswoman, CEO of Orestia, a manufacturing home improvement- water solutions company, with exports to USMCA region, Latin-America and Asia. 

 Her interest in improving the business environment, made her a prominent business leader at a young age. Board member of Mexico´s leading business organizations such as COPARMEX, CCE, ALIARSE, among others. 

 For ten years, Mexico's Employer Delegate to the International Labour Organization Conference, where she became appointed Employer's Vice Chair at the ILO's 98th Session. 

 Maria Fernanda Garza was Chair of ICC México from 2014 – 2020.  

 Regional Coordinator for the Americas 2012-2020. 

 Member of the Governing Body of the International Court of Arbitration. 

 She is currently, Chairwoman of the International Chamber of Commerce (ICC). 

 Member of the Advisory Committee on Sustainable Urbanization of the President of the UN General Assembly's. 

 Member of the International Advocacy Caucus of Indonesia B20, and 

 She was appointed to serve on the United Nations Secretary-General's inaugural Internet Governance Forum (IGF) Leadership Panel for two years since 2022. 

Rebeca Grynspan

Secretary General

United Nations Conference on Trade and Development (UNCTAD)

Kate Kallot

Founder & CEO

Amini

Kate Kallot

Founder & CEO

Amini

Kathleen "Kate" Kallot is a world-class technologist who has received sustained global
acclaim in tech for social impact, most notably for her work advancing technology access
across Africa.
She is the Founder & CEO of Amini, an African-born deep tech startup building the largest
climate data infrastructure solution for Africa.
She was a Co-Founder, Chief Impact & Ecosystem Officer at Mara where she oversaw
community, education and developer relations alongside leading the Mara Foundation, a
non-profit dedicated to accelerating blockchain capacity development in Africa.
Prior to co-founding Mara, she was Head of Global Developer Relations and Emerging
Areas at NVIDIA, where she led their expansion into emerging markets (incl. Africa) and
created the United AI Alliance dedicated to using data to drive environmental and social
progress and the NVIDIA Emerging Chapters program.
While leading AI Ecosystem & Developer Relations at Arm, She was one of the founding
member of the Tiny Machine Learning (TinyML) movement which is a fast growing field of
machine learning technologies and applications including hardware, algorithms and
software capable of performing on-device sensor data analytics at extremely low power,
typically in the mW range and below. She was also the chair of the TinyML for Good
Committee in 2021 and 2022.
While at Intel, she led the development of the world's first AI development kit in a USB
form factor, the Neural Compute Stick (generations 1 & 2), bringing computer vision and Al
to IoT and edge devices for the first time.
She spearheaded many AI4Good initiatives which resulted in many collaborations with
the UN to advance data science and AI capacity building in Africa and other emerging
markets with a goal to train one million African developers to in turn impact a billion lives
over the next five years. She regularly advises international organizations on the power of
tech to drive social impact, speaking at conferences for Gates Foundation WEF, UNECA,
UNICEF and GPSDD.
Kate has won multiple accolades throughout her career, including Business Insider Top
100 and VentureBeat Women in AI Rising Star 2020.

Christoph Mäder

President

economiesuisse

Géraldine Matchett

Co-CEO & CFO

Royal DSM

Géraldine Matchett

Co-CEO & CFO

Royal DSM

Geraldine Matchett (1972, British; French; Swiss) is Co-Chief Executive Officer & Chief Financial Officer and Member of the Managing Board of Royal DSM. She was appointed as Co-CEO on 15 February 2020. Geraldine joined DSM's Managing Board in August 2014 and became CFO on 1 December 2014. Her current term will end in 2026.

Before joining DSM, Geraldine worked with the SGS Group where she held various positions including Senior Vice President Group Financial Controller, before being appointed Global Chief Financial Officer in March 2010. In this role, she was voted CFO of the year in Switzerland for large companies. Before joining SGS she worked for Deloitte in Switzerland and for KPMG in the UK, obtaining her Chartered Accountant qualification while working in London.

Geraldine holds a bachelor's degree in Physical & Human Geography from Reading University (UK) and a master's degree in Sustainable Development from Cambridge University (UK).

Patrick Odier

President

Building Bridges

Patrick Odier

President

Building Bridges

Patrick Odier has been Chairman of the Board of Directors of Bank Lombard Odier & Co Ltd. since January 1st, 2014. He was Senior Managing Partner of the Lombard Odier Group from 2008 until 2022.

He joined the Lombard Odier Group in 1982 and completed his training in Zurich, New York, and Montreal, before becoming a Managing Partner in 1986. He holds an economics degree from the University of Geneva and an MBA in finance from the University of Chicago.

Patrick Odier is president of Swiss Sustainable Finance (SSF). He is also Chairman of Building Bridges. He is member of the Board of economiesuisse (Swiss Business Federation). He was Chairman of the Swiss Bankers Association from 2009 to 2016. He is also a board member of several Swiss and international academic institutions and philanthropic organizations.

Prof. Klaus Schwab

Founder and Executive President

World Economic Forum (WEF)

Prof. Klaus Schwab

Founder and Executive President

World Economic Forum (WEF)

Professor Klaus Schwab is Founder and Executive Chairman of the World Economic Forum, the International Organization for Public-Private Cooperation.

He has championed the multistakeholder concept since the Forum's inception in 1971. Under his leadership, the Forum has been a driver for reconciliation efforts in different parts of the world, acting as a catalyst of numerous collaborations and international initiatives.

In 1998, with his wife Hilde, he created the Schwab Foundation for Social Entrepreneurship, which seeks to identify, recognize and disseminate initiatives in social entrepreneurship that have significantly improved people's lives and have the potential to be replicated on a global scale.

The Forum employs over 700 people, with its headquarters in Geneva, Switzerland, and additional offices in New York, San Francisco, Beijing and Tokyo.

An engineer and economist by training, Professor Klaus Schwab holds doctorates in Economics (summa cum laude) from the University of Fribourg, in Engineering from the Swiss Federal Institute of Technology, and a Masters of Public Administration from the Kennedy School of Government at Harvard University. In 1972 he became one of the youngest professors on the faculty of the University of Geneva. He has received numerous international and national honours.

His latest books are The Fourth Industrial Revolution (2016), a worldwide bestseller translated into 30 languages,  Shaping the Fourth Industrial Revolution (2018), COVID 19: The Great Reset (2020),  Stakeholder Capitalism (2021), and The Great Narrative (2022).

Søren Toft

CEO

Mediterranean Shipping Company (MSC)

Tatiana Valovaya

Director General

United Nations Office at Geneva (UNOG)

Tatiana Valovaya

Director General

United Nations Office at Geneva (UNOG)

Tatiana Valovaya is the 13th Director-General of the United Nations Office at Geneva (UN Geneva) and the first woman to occupy this position. 

Ms. Valovaya has more than 35 years of experience in public service, diplomacy and journalism.

Philippe Varin

First Vice Chair

International Chamber of Commerce

Philippe Varin

First Vice Chair

International Chamber of Commerce

Philippe Varin started his career in 1978. He held various R&D, Plant and Business Unit Management roles at Péchiney in France and the USA and he was the Group Executive Vice President for the Aluminum sector when he left Péchiney to become the CEO of the Anglo Dutch steel company, Corus in 2003. The Corus turnaround ended with its acquisition by the Indian Group Tata in 2007. Philippe Varin remained two years with Tata, in Mumbai and in London, and he then moved to the French car making group Peugeot Citroen where he was Chairman of the Managing Board between 2009 and 2014. He has  then  been Chairman of the nuclear energy companies Areva and Orano until 2020. He has also been Chairman of « France Industrie » and Vice Chairman of the "Conseil National de l'Industrie" from 2017 to 2021 . Philippe Varin was on the board of Saint Gobain until 2021. In 2020, he was elected Chairman of the Board of Directors of Suez that he left in 2022 after the bid of Veolia. 

Philippe has also chaired The World Materials Forum since 2015. He currently chairs the Critical Raw Materials task force for the French Government. He has been appointed First Vice Chair of the International Chamber of Commerce. 

Philippe graduated from Ecole Polytechnique and Ecole des Mines de Paris. He has been appointed officer of the "Legion d'Honneur" and  knight of the national order of  Merit in France , and Commander of the British Empire in the UK.

Marjorie Yang

Chairman

Esquel Group

Marjorie Yang

Chairman

Esquel Group

Marjorie Yang is the Chairman of Esquel Group, a knowledge-based innovation company that continuously pushes for positive change in the textile and apparel business, expanding into new territory to evolve with the industry and its customers.

As a strong believer in sustainable development and environmental conservation, Marjorie is a member of the High Level Steering Committee of UN Global Compact Action Platform on "Sustainable Infrastructure for the Belt and Road Initiative to accelerate the SDGs" and the Advisory Council of China Council for International Cooperation on Environment and Development (CCICED).

She is the appointed representative of Hong Kong, China to APEC Business Advisory Council (ABAC).  She also serves as Chairman of the Seoul International Business Advisory Council (SIBAC) with the purpose of providing advice to the Mayor of Seoul and joins the Executive Board of the International Chamber of Commerce (ICC).

Marjorie is dedicated to promoting education and innovative technologies. She is the Co-chairman of the advisory board of Computer Science and Artificial Intelligence Lab (CSAIL) at Massachusetts Institute of Technology (MIT) and the Chairperson of the Steering Committee of CoolThink@JC, which is created and funded by The Hong Kong Jockey Club Charities Trust. She also serves as a member of various advisory boards including Harvard University, Harvard Business School, MIT Sloan, Tsinghua University's School of Economics & Management, the University of Hong Kong's Innovation Academy of the Faculty of Engineering and Guilin Tourism University.

Marjorie is an Independent Non-executive Director for Budweiser Brewing Company APAC Limited.

She served as a member of the National Committee of the Chinese People's Political Consultative Conference from 2003 to 2018 and was the Chairman of the Council of the Hong Kong Polytechnic University for six years until 2015.

She has a Bachelor of Science degree from MIT and an MBA from Harvard Business School.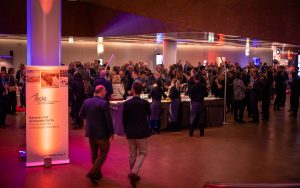 Attend the Congress with a national business delegation!
The #13WCC is a unique business dialogue with the aim of making business work for everyone, every day & everywhere. Business delegations from Colombia, Turkey, Nigeria, Belgium, Cameroon, Japan and more will be in attendance. Contact us to register your business delegation at the Congress.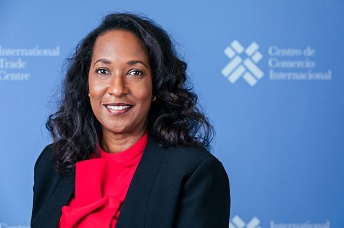 Pamela Coke-Hamilton
Executive Director
ITC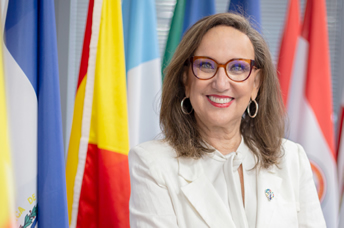 Rebeca Grynspan
Secretary General
UNCTAD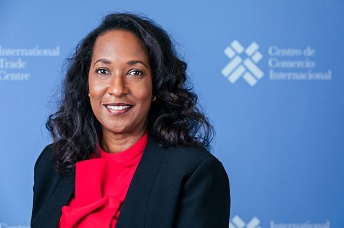 Pamela Coke-Hamilton
Executive Director
ITC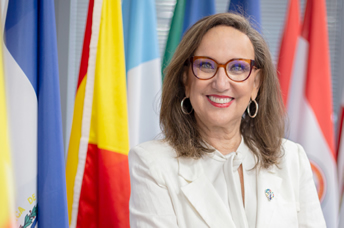 Rebeca Grynspan
Secretary General
UNCTAD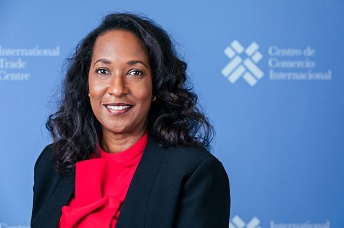 Pamela Coke-Hamilton
Executive Director
ITC
Testimonials from our latest edition

Despite our different languages and cultures, the creation of a digitized, interconnected network of chambers of commerce is an essential condition for the most humanistic and prosperous world.
Jacques Banyankindagiye, Director General, Maison de la Francophonie au Burundi, Burundi


The #12WCC was a success; I got knowledge and methodology from
the keynote speakers; I received information from the parallel sessions; I was exposed to interesting start-ups and indeed, I was introduced to new people with that we can develop further communication with.
Rafi Samardjian, CEO, Management Mix, Armenia

Held every two years with a different co-organiser, the World Chambers Congress is an inclusive event that brings together people from around the world, to address common challenges that shape both chamber and business activities. Its engaging and constantly evolving format provides the ideal environment to do business and network. Its success across time leads us to the #13WCC today.
Held every two years with a different co-organiser, the World Chambers Congress is an inclusive event that brings together people from around the world, to address common challenges that shape both chamber and business activities. Its engaging and constantly evolving format provides the ideal environment to do business and network. Its success across time leads us today to the #13WCC today.
MSC

MSC

Mediterranean Shipping Company S.A. (MSC) is an international shipping line founded by Gianluigi Aponte in Italy in 1970, with headquarters in Switzerland since 1978. The privately held company is owned by the Aponte family. It has been the largest container shipping line since the start of 2022, after overtaking fellow 2M Alliance member Maersk. The company operates in all major ports of the world.

As of 2021, MSC operates 570 container vessels with an intake capacity of 3,920,784 twenty-foot equivalent units (TEU). It has a division called MSC Cruises that focuses on holiday cruises. It also has several subsidiaries running freight trains in Italy, Spain, Portugal, and since 2022 in Belgium, all under the name "Medway".

Eversheds Sutherland

Eversheds Sutherland

A pioneering global law practice, we provide high quality legal advice and innovation worldwide.

We deliver high quality, innovative solutions to complex business issues for a range of diverse range of clients.

Our global teams operate seamlessly to deliver the commercial know-how and strategic alignment that clients need from their advisers to help further their business interests. We shape our advice to the unique circumstances and challenges of each project, and ensure the right people are in the right places to offer insight and certainty every time – from the day-to-day to the most complex, multi-jurisdictional transactions.

What unites us is our commitment to service excellence through a people-focused approach. We know our clients' businesses, the industries and markets they operate in, and most of all, we understand that great relationships yield the best outcomes.

M3 Groupe

M3 Groupe

To be strong and sustainable, human activity must be nourished by a vision. Our aim at m3 is to bring a different approach to everything we undertake, to innovate to help shape the Geneva of tomorrow.

Founded and directed by Abdallah Chatila, m3 GROUPE invests all its expertise and creativity in building Geneva's influence. Real estate, hotels, catering, financing, health & security, behind this diversification is not only the idea of offering more exclusive services and benefits to Geneva and its people, but also contributing to improving our clients daily lives.

Watch & Cow

Watch & Cow

Switzerland luxury crafted tours

Join us for extraordinary small group travel experiences with 6 thematic tours in Switzerland. Explore the itineraries below, and contact us for more information about these fascinating experiences organized from Geneva. Enriching encounters with local experts, watchmakers and winemakers. Exclusive access to private venues Assistance with pre- and post-travel planning

BIC-Bred

BIC-Bred

Based in Geneva for close to 25 years as an overseas branch, BIC-BRED (Suisse) SA is from this point forward a Swiss bank, having obtained the approval of the Swiss Financial Markets Supervisory Authority (FINMA) in August 2015.

We are a wholly owned subsidiary of the BRED Banque Populaire, one of the main stakeholders of the BPCE Group which is the second largest banking group in France.

The mission of BIC-BRED (Suisse) SA is to assist the development of companies, engaged in the trade of energy, agricultural and metal commodities.

Groupe Engram

Groupe Engram

Founded in 2016, Engram Group is a consulting firm whose mission is to accelerate the growth of our clients. Our vision is to become the trusted partner of SMEs in Quebec Inc. who wish to expand.

We create value by implementing project financing strategies; identifying new international business opportunities and facilitating the professional development of international trade compliance experts.

The success of our customers is at the heart of everything we do.

Hilton Geneva Hotel and Conference Centre

Hilton Geneva Hotel and Conference Centre

A great stay in the heart of Geneva

Across the street from the Geneva Airport and Palexpo, we're a mile from Lake Geneva and 30 minutes from the world's best ski slopes. We offer three restaurants, Geneva's largest indoor swimming pool, and over 35,000 sq. ft. of event space. Your stay also includes a complimentary public transportation card and convenient access to our activity desk and Swiss Made experiences.

Media One Contact AG

Media One Contact AG

Media One Contact SA

DISCOVER THE LEADER RADIO COMMERCIAL OFFER IN SWITZERLAND
WITH MORE THAN 418,993 DAILY AUDITORS IN THE SECOND HALF OF 2021!

 

Ports Francs Entrepôts de Genève

Ports Francs Entrepôts de Genève

Geneva Free Ports & Warehouses Ltd is a Limited Company. The State of Geneva is its principle shareholder.

We operate two sites within 10 minutes of each other, one located at la Praille, the other at Geneva International Airport. Our Company offers two storage regimes to our clients: Free Port or Swiss.

The unique setup of Swiss free ports allows one to store goods in transit, under customs' control granting temporary postponement of VAT and customs duty payments and thereby improving cash flow.

Uditis

Uditis

The company UDITIS, created in 2000 as a spin-off of the Swiss Center for Electronics and Microtechnology (CSEM), is active in the field of information systems.

To strengthen its presence on the French-speaking market and its expertise in new information and communication technologies (NTIC), in consulting and the implementation of IT service management solutions (ITSM – IT Service Management), UDITIS acquired WebExpert in 2018 and Advances Informatique SA in 2015.

UDITIS relies on the following areas of expertise:

IT Infrastructure,
IT Service Management,
OnlineSolutions.

In addition, thanks to the specific program called Passage2020, UDITIS supports SMEs in the digital transformation and its organizational consequences in order to maintain an industrial fabric with high added value, vital for our regional and national ecosystem.

At the organizational level, UDITIS evolves in the movement of 'liberating companies' and Agile Management which aims to develop the autonomy and responsibility of employees. Our goal is to provide the framework conditions to increase agility, flexibility, pleasure at work, and therefore commitment.

UDITIS is driven by the following values ​​defined by its employees:

Progress through sharing, success through team spirit.
Trust in each, respect for all.
United in conviviality for a quality service.
Explore Geneva, our host city!
Home to the headquarters of Europe's United Nations, the World Health Organisation and the Red Cross, Geneva is known worldwide as being a global hub for diplomacy, health and banking. All in all, the perfect place for a global Congress and for an enjoyable visit among the mountains and the lake. The beautiful Swiss city of Geneva will host the 13th World Chambers Congress in June 2023 in Palexpo.
We're counting down the seconds until we meet again!