The world's largest economic forum for chambers and businesses
Join economic actors, business leaders and policymakers to shape the next economic era in service of peace and prosperity. Together.
Achieving peace and prosperity through multilateralism
Michel Barnier

Former European Union Chief Negotiator

Task Force for the Preparation and Conduct of the Negotiations with the United Kingdom

Michel Barnier

Former European Union Chief Negotiator

Task Force for the Preparation and Conduct of the Negotiations with the United Kingdom

Michel Barnier is the former European Union Chief Negotiator, heading the Task Force; between 2016 and 2021, for the Preparation and Conduct of the Negotiations with the United Kingdom following the 2016 Brexit referendum.

He is married to Isabelle and a father of three children. He graduated from the ESCP European Business School in Paris.

Michel Barnier engaged at an early age in the Gaullist party in his native Savoie, in the French Alps and was elected at the age of 27 as Member of the French National Assembly, and then as President of the department. In that capacity he organised, together with the triple gold medalist Jean-Claude Killy, the XVI Olympic Winter Games in 1992 in Albertville.

Michel Barnier has served as minister in several governments in France, as Minister of Environment (1993-1995), for European affairs (1995-1997) and for Foreign affairs (2004-2005).

From 1999 to 2004, he was European Commissioner responsible for Regional policy and Institutional reform. In 2007, the newly elected French President Nicolas Sarkozy appointed him Minister of Agriculture and Fisheries.

In June 2009, Michel Barnier led the French campaign for the European elections and a few months later he was a second time appointed European Commissioner for Internal market and Services. It is in this capacity that he proposed and built the Banking Union.

Michel Barnier has also been a special advisor to Jean-Claude Juncker over security and defense matters.

Michel Barnier has published a dozen of books including, Each One for All, the Ecological Challenge (1990/Stock) , The Atlas of Major Risks ( Plon / 1992) – Who will the feed the World ( Acropole / 2007) – And more recently, My Brexit Secret Diary (Polity / 2021).

Peter Brabeck-Letmathe

President, Geneva Science and Diplomacy Anticipator (GESDA)

Chairman Emeritus, Nestlé Group

Peter Brabeck-Letmathe

President, Geneva Science and Diplomacy Anticipator (GESDA)

Chairman Emeritus, Nestlé Group

On April 6th, 2017, Peter Brabeck-Letmathe was appointed Chairman Emeritus of Nestlé S.A. Previously, he led the Nestlé Group from 1997 to 2008, first as CEO till 2005, and then as Chairman and CEO. In April 2008, he handed over the office of CEO and remained Chairman of the Board of Nestlé S.A. Born in 1944 in Austria, Peter Brabeck-Letmathe graduated from the University of World Trade in Vienna with a degree in Economics. After joining the Nestlé Group in 1968, he spent a significant part of his career in Latin America, before being transferred to Nestlé's International Headquarter in Vevey as Senior Vice-President. Appointed Executive Vice-President as of 1992 and Member of the Executive Board, he was in charge of the Strategic Business Units, Marketing & Sales, as well as Corporate Communications.

Pamela Coke-Hamilton

Executive Director

International Trade Center (ITC)

Pamela Coke-Hamilton

Executive Director

International Trade Center (ITC)

Pamela Coke-Hamilton has served as Executive Director of the International Trade Centre since 1 October 2020. She joined ITC from the United Nations Conference on Trade and Development, where she was Director of the Division on International Trade and Commodities. She served with the Jamaican Government, the Caribbean Forum in trade negotiations, and multilateral institutions, including the Organization of American States and InterAmerican Development Bank. She previously served as Executive Director of the Caribbean Export Development Agency, strengthening the private sector and MSMEs through investment promotion. She holds a Juris Doctor in Law from the Georgetown University School of Law in Washington, DC.

Mathias Cormann

Secretary-General

Organisation for Economic Co-operation and Development (OECD)

Mathias Cormann

Secretary-General

Organisation for Economic Co-operation and Development (OECD)

Mathias Cormann is the 6th Secretary-General of the Organisation for Economic Co-operation and Development (OECD).

His five-year term commenced on 1 June 2021.

Working with OECD members, his priorities as Secretary-General are:

Optimising the strength and the quality of the post COVID recovery while responding to the economic and social impacts of the war in Ukraine.
Leadership on climate action to help secure global net-zero by 2050 in a way that is effective and fair.
Seizing the opportunities of the digital transformation while better managing some of the associated risks, challenges and disruptions.
Helping to ensure well-functioning global markets and a global level playing field with a rules-based trading system in good working order.
Global engagement: advancing OECD standards, through membership and partnerships and a sound approach to development.

Prior to his appointment to the OECD, Mathias served as the Australian Minister for Finance, the Leader of the Government in the Australian Senate and as Federal Senator representing the State of Western Australia.

In these roles, he has been a strong advocate for the positive power of open markets, free trade and the importance of a rules-based international trading system.

Mathias was born and raised in the German-speaking part of Belgium.

He migrated to Australia in 1996, attracted by the great lifestyle and opportunities on offer in Western Australia.

Before migrating to Perth, Mathias had graduated in law at the Flemish Catholic University of Louvain (Leuven), following studies at the University of Namur and, as part of the European Erasmus Student Exchange Program, at the University of East Anglia.

Between 1997 and 2003, he worked as Chief of Staff as well as Senior Adviser to various State and Federal Ministers in Australia and for the Premier of Western Australia

Between 2003 and 2007, Mathias worked for major Western Australian health insurer HBF in a range of senior management roles.

Justin D'Agostino

CEO

Herbert Smith Freehills

Justin D'Agostino

CEO

Herbert Smith Freehills

Justin is the CEO of Herbert Smith Freehills, overseeing its client, people, practices and growth strategies. 

He works closely with the firm's largest clients, both in his personal practice role and as a regional and global business leader, and leads the firm's 5,000-plus team of talented people. 

During his 23-year career with Herbert Smith Freehills, Justin has overseen the growth of many successful businesses, including the firm's market-leading Disputes practice and rapid expansion in Asia. 

A thought leader and skilled practitioner in arbitration and dispute resolution, Justin has appeared before tribunals around the world and regularly sits as arbitrator. 

The founder of the firm's first LGBT+ network in 2007, Justin is a strong advocate and active supporter of diversity and inclusion in the firm and the wider community. 

He currently chairs the firm's Global Executive and is Executive Sponsor of IRIS, the firm's global LGBT+ network. 

Maria Fernanda Garza

Chair

International Chamber of Commerce (ICC)

Maria Fernanda Garza

Chair

International Chamber of Commerce (ICC)

Mexican, CEO of Orestia, business leader, strong advocate of business ethics, board member of several business organizations. She was VP of Employers at the 98th Session of the International Labour Organization. She is currently Chair of the International Chamber of Commerce and is part of the group of advisors and leaders of the B20 and the United Nations Internet Governance Forum. 

 Maria Fernanda Garza is a Mexican businesswoman, CEO of Orestia, a manufacturing home improvement- water solutions company, with exports to USMCA region, Latin-America and Asia. 

 Her interest in improving the business environment, made her a prominent business leader at a young age. Board member of Mexico´s leading business organizations such as COPARMEX, CCE, ALIARSE, among others. 

 For ten years, Mexico's Employer Delegate to the International Labour Organization Conference, where she became appointed Employer's Vice Chair at the ILO's 98th Session. 

 Maria Fernanda Garza was Chair of ICC México from 2014 – 2020.  

 Regional Coordinator for the Americas 2012-2020. 

 Member of the Governing Body of the International Court of Arbitration. 

 She is currently, Chairwoman of the International Chamber of Commerce (ICC). 

 Member of the Advisory Committee on Sustainable Urbanization of the President of the UN General Assembly's. 

 Member of the International Advocacy Caucus of Indonesia B20, and 

 She was appointed to serve on the United Nations Secretary-General's inaugural Internet Governance Forum (IGF) Leadership Panel for two years since 2022. 

Rebeca Grynspan

Secretary General

United Nations Conference on Trade and Development (UNCTAD)

Gilbert Houngbo

Director General

International Labour Organization (ILO)

Gilbert Houngbo

Director General

International Labour Organization (ILO)

In March 2022 Gilbert F. Houngbo was elected by the Governing Body of the International Labour Organization (ILO) as its 11th Director-General, becoming the first African to hold the position. He took up the role on 1 October 2022. 

Prior to that post, Mr Houngbo was the President of the International Fund for Agricultural Development, based in Rome, Italy. First elected in 2017, he was re-elected in 2021.  He previously was Deputy Director-General for Field Operations and Partnerships at the ILO.   

In 2008, Mr Houngbo was asked to serve as Prime Minister of Togo, a position he held until 2012.  Prior to that he held several posts at the United Nations Development Programme (UNDP), including Chief of Staff and Assistant Secretary-General and Regional Director for Africa, following several years in the private sector and three years serving as Director of Finance at the International Bank of Mali. 

Mr Houngbo is also Chair of UN-Water, the coordination mechanism of the United Nations for water and sanitation, and Chair of the Board of the Natural Resource Governance Institute.

Kate Kallot

Founder & CEO

Amini

Kate Kallot

Founder & CEO

Amini

Kathleen "Kate" Kallot is a world-class technologist who has received sustained global
acclaim in tech for social impact, most notably for her work advancing technology access
across Africa.
She is the Founder & CEO of Amini, an African-born deep tech startup building the largest
climate data infrastructure solution for Africa.
She was a Co-Founder, Chief Impact & Ecosystem Officer at Mara where she oversaw
community, education and developer relations alongside leading the Mara Foundation, a
non-profit dedicated to accelerating blockchain capacity development in Africa.
Prior to co-founding Mara, she was Head of Global Developer Relations and Emerging
Areas at NVIDIA, where she led their expansion into emerging markets (incl. Africa) and
created the United AI Alliance dedicated to using data to drive environmental and social
progress and the NVIDIA Emerging Chapters program.
While leading AI Ecosystem & Developer Relations at Arm, She was one of the founding
member of the Tiny Machine Learning (TinyML) movement which is a fast growing field of
machine learning technologies and applications including hardware, algorithms and
software capable of performing on-device sensor data analytics at extremely low power,
typically in the mW range and below. She was also the chair of the TinyML for Good
Committee in 2021 and 2022.
While at Intel, she led the development of the world's first AI development kit in a USB
form factor, the Neural Compute Stick (generations 1 & 2), bringing computer vision and Al
to IoT and edge devices for the first time.
She spearheaded many AI4Good initiatives which resulted in many collaborations with
the UN to advance data science and AI capacity building in Africa and other emerging
markets with a goal to train one million African developers to in turn impact a billion lives
over the next five years. She regularly advises international organizations on the power of
tech to drive social impact, speaking at conferences for Gates Foundation WEF, UNECA,
UNICEF and GPSDD.
Kate has won multiple accolades throughout her career, including Business Insider Top
100 and VentureBeat Women in AI Rising Star 2020.

Giuseppe Lavazza

Chairman

Lavazza

Giuseppe Lavazza

Chairman

Lavazza

Entered the family business in 1991 after finishing his university studies and gaining professional experience in London (Philip Brothers), Giuseppe Lavazza was the company's Strategic Marketing Director from 2005 to 2011. In 2008, he also took on the role of Vice Chairman of the Board of Directors of Luigi Lavazza S.p.A.

Giuseppe Lavazza is also on the Board of Directors of the Giuseppe e Pericle Lavazza Foundation, a non-profit organisation owned by the Lavazza family's holding company Finlav S.p.A., and a member of the Steering Committee of International Coffee Partners, an organisation that promotes support programmes for coffee producers.

In 2019 he was made a Knight of the Order of Merit for Labour by Italian President Sergio Mattarella, like his father Emilio in 1991.

From 27 April 2023 he is Chairman of the Board of Directors of Luigi Lavazza S.p.A.

Patrick Odier

Chairman

Building Bridges

Patrick Odier

Chairman

Building Bridges

Patrick Odier has been Chairman of the Board of Directors of Bank Lombard Odier & Co Ltd. since January 1st, 2014. He was Senior Managing Partner of the Lombard Odier Group from 2008 until 2022.

He joined the Lombard Odier Group in 1982 and completed his training in Zurich, New York, and Montreal, before becoming a Managing Partner in 1986. He holds an economics degree from the University of Geneva and an MBA in finance from the University of Chicago.

Patrick Odier is president of Swiss Sustainable Finance (SSF). He is also Chairman of Building Bridges. He is member of the Board of economiesuisse (Swiss Business Federation). He was Chairman of the Swiss Bankers Association from 2009 to 2016. He is also a board member of several Swiss and international academic institutions and philanthropic organizations.

Ngozi Okonjo-Iweala

Director-General

World Trade Organisation (WTO)

Ngozi Okonjo-Iweala

Director-General

World Trade Organisation (WTO)

Ngozi Okonjo-Iweala is the Director-General of the World Trade Organization (WTO), the first woman and first African to hold the position in the 75-year history of the General Agreement on Tariffs and Trade and the WTO.

Dr. Okonjo-Iweala is an economist and international development expert with more than 40 years of experience, whose service includes Chair of the Board of Gavi, the Vaccine Alliance (2016–2020), the African Union's African Risk Capacity Group (2014–2020), and Co-Chair of the Global Commission on the Economy and Climate. She was a member of the Board of Trustees of the Carnegie Endowment for International Peace and the Rockefeller Foundation. She co-chaired the G20 High Level Independent Panel on Financing for Pandemic Preparedness and was one of the founders of the COVAX Facility, designed to get affordable vaccines to Low and Low Middle-Income Countries. She currently serves on the Board of Trustees of the World Economic Forum and is co-chair of the Global Commission on the Economics of Water. She is a member of the G30 Group of top 30 people in International Finance.

Previously Dr. Okonjo-Iweala, among other duties, served as Senior Advisor at Lazard Ltd. and sat on the boards of Standard Chartered Bank PLC and Twitter Inc. She served in 2020 as African Union COVID-19 Special Envoy as well as World Health Organization COVID 19 Special Envoy.

Dr. Okonjo-Iweala holds the distinction of being the first woman to serve as Nigeria's Finance Minister, a post she held for seven years. She also served briefly as the first female Foreign Affairs Minister. As Finance Minister, she implemented policy and institutional reforms to help fight corruption and she spearheaded the complete write-off by the Paris Club of $30 billion of Nigeria's debt. She spent a 25-year career at the World Bank, rising to the number two position of Managing Director, Operations.

Dr Okonjo-Iweala is the recipient of numerous honors and accolades among which are, being named in 2014 and again in 2021, one of TIME magazine's 100 Most Influential People in the world. She was also featured on the TIME magazine cover page in 2021. She has been named six times by Forbes as one of the Top 100 Most Powerful Women in the World and in 2020, was named Forbes African of the Year. In 2021 she was named by Financial Times as one of the 25 Most Influential Women in the World. Dr Okonjo-Iweala was ranked by Fortune as one of the 50 Greatest World Leaders in 2015. Dr. Okonjo-Iweala is the recipient of 19 honorary Doctorate Degrees, some of the world's most prestigious institutions, including Yale University, the University of Pennsylvania, Amherst College, Brown University, University of Amsterdam, Luiss University, Italy and Trinity College Dublin.

Dr. Okonjo-Iweala holds a Bachelor's in Economics from Harvard University, from which she graduated Magna Cum Laude, and a PhD in Regional Economics and Development from Massachusetts Institute of Technology (MIT).

Klaus Schwab

Founder and Executive Chairman

World Economic Forum

Klaus Schwab

Founder and Executive Chairman

World Economic Forum

Professor Klaus Schwab is Founder and Executive Chairman of the World Economic Forum, the International Organization for Public-Private Cooperation.

He has championed the multistakeholder concept since the Forum's inception in 1971. Under his leadership, the Forum has been a driver for reconciliation efforts in different parts of the world, acting as a catalyst of numerous collaborations and international initiatives.

In 1998, with his wife Hilde, he created the Schwab Foundation for Social Entrepreneurship, which seeks to identify, recognize and disseminate initiatives in social entrepreneurship that have significantly improved people's lives and have the potential to be replicated on a global scale.

The Forum employs over 700 people, with its headquarters in Geneva, Switzerland, and additional offices in New York, San Francisco, Beijing and Tokyo.

An engineer and economist by training, Professor Klaus Schwab holds doctorates in Economics (summa cum laude) from the University of Fribourg, in Engineering from the Swiss Federal Institute of Technology, and a Masters of Public Administration from the Kennedy School of Government at Harvard University. In 1972 he became one of the youngest professors on the faculty of the University of Geneva. He has received numerous international and national honours.

His latest books are The Fourth Industrial Revolution (2016), a worldwide bestseller translated into 30 languages,  Shaping the Fourth Industrial Revolution (2018), COVID 19: The Great Reset (2020),  Stakeholder Capitalism (2021), and The Great Narrative (2022).

Søren Toft

CEO

Mediterranean Shipping Company (MSC)

Søren Toft

CEO

Mediterranean Shipping Company (MSC)

Soren Toft joined MSC as Chief Executive Officer (CEO) in December 2020, reporting to Group President Diego Aponte.

In the role, Soren oversees MSC's global cargo businesses, including all ocean liner and logistics businesses, and is also a member of the Board of Directors of Terminal Investment Ltd (TiL).

Soren has more than 25 years of experience in the shipping industry. Before joining MSC, he was Chief Operating Officer and a Member of the Executive Board at Maersk, previously holding various leadership positions in Europe and Asia after joining Maersk in 1994. Soren was also Chairman of Hamburg Süd, Maersk Oil Trading, Maersk Container Industry and A.P. Moller Singapore, and Board Member at Maersk Line, Limited. He holds an executive MBA from the International Institute for Management Development (IMD) in Lausanne, Switzerland.

Tatiana Valovaya

Director General

United Nations Office at Geneva (UNOG)

Tatiana Valovaya

Director General

United Nations Office at Geneva (UNOG)

Tatiana Valovaya is the 13th Director-General of the United Nations Office at Geneva and the first woman to occupy this position. Ms. Valovaya has more than 35 years of experience in public service, diplomacy and journalism. She began her career in 1983 in the editorial office of the Economic Gazette in Moscow, first as a correspondent and later as deputy editor for the Department of World Economy. She then served at the Permanent Mission of the Union of Soviet Socialist Republics to the European Union and at the Permanent Mission of the Russian Federation to the EU, with responsibility for financial and economic cooperation. From 1995 to 1997, Ms. Valovaya worked at the Presidential Administration of the Russian Federation, where she managed relations with the statutory bodies of the Commonwealth of Independent States (CIS). She then served as Head of the Monetary and Financial Policy Directorate at the Ministry for the CIS. 1999-2012, Ms. Valovaya worked in the Government administration of the Russian Federation as Deputy Director and then Director of the Department of International Cooperation. She joined the Eurasian Economic Commission in 2012 as a Member of the Board (Minister), responsible for integration and macro-economic issues. In this capacity, she led on the implementation of integration policies within the Eurasian Economic Commission.

She authored more than 170 scientific and journalistic publications on issues of international monetary and credit relations, European and Eurasian economic integration and multilateral cooperation in the CIS framework.

Philippe Varin

First Vice Chair

International Chamber of Commerce (ICC)

Philippe Varin

First Vice Chair

International Chamber of Commerce (ICC)

Philippe Varin started his career in 1978. He held various R&D, Plant and Business Unit Management roles at Péchiney in France and the USA and he was the Group Executive Vice President for the Aluminum sector when he left Péchiney to become the CEO of the Anglo Dutch steel company, Corus in 2003. The Corus turnaround ended with its acquisition by the Indian Group Tata in 2007. Philippe Varin remained two years with Tata, in Mumbai and in London, and he then moved to the French car making group Peugeot Citroen where he was Chairman of the Managing Board between 2009 and 2014. He has  then  been Chairman of the nuclear energy companies Areva and Orano until 2020. He has also been Chairman of « France Industrie » and Vice Chairman of the "Conseil National de l'Industrie" from 2017 to 2021 . Philippe Varin was on the board of Saint Gobain until 2021. In 2020, he was elected Chairman of the Board of Directors of Suez that he left in 2022 after the bid of Veolia. 

Philippe has also chaired The World Materials Forum since 2015. He currently chairs the Critical Raw Materials task force for the French Government. He has been appointed First Vice Chair of the International Chamber of Commerce. 

Philippe graduated from Ecole Polytechnique and Ecole des Mines de Paris. He has been appointed officer of the "Legion d'Honneur" and  knight of the national order of  Merit in France , and Commander of the British Empire in the UK.

Marjorie Yang

Chair

Esquel Group

Marjorie Yang

Chair

Esquel Group

Marjorie Yang is the Chairman of Esquel Group, a knowledge-based innovation company that continuously pushes for positive change in the textile and apparel business, expanding into new territory to evolve with the industry and its customers.

As a strong believer in sustainable development and environmental conservation, Marjorie is a member of the High Level Steering Committee of UN Global Compact Action Platform on "Sustainable Infrastructure for the Belt and Road Initiative to accelerate the SDGs" and the Advisory Council of China Council for International Cooperation on Environment and Development (CCICED).

She is the appointed representative of Hong Kong, China to APEC Business Advisory Council (ABAC).  She also serves as Chairman of the Seoul International Business Advisory Council (SIBAC) with the purpose of providing advice to the Mayor of Seoul and joins the Executive Board of the International Chamber of Commerce (ICC).

Marjorie is dedicated to promoting education and innovative technologies. She is the Co-chairman of the advisory board of Computer Science and Artificial Intelligence Lab (CSAIL) at Massachusetts Institute of Technology (MIT) and the Chairperson of the Steering Committee of CoolThink@JC, which is created and funded by The Hong Kong Jockey Club Charities Trust. She also serves as a member of various advisory boards including Harvard University, Harvard Business School, MIT Sloan, Tsinghua University's School of Economics & Management, the University of Hong Kong's Innovation Academy of the Faculty of Engineering and Guilin Tourism University.

Marjorie is an Independent Non-executive Director for Budweiser Brewing Company APAC Limited.

She served as a member of the National Committee of the Chinese People's Political Consultative Conference from 2003 to 2018 and was the Chairman of the Council of the Hong Kong Polytechnic University for six years until 2015.

She has a Bachelor of Science degree from MIT and an MBA from Harvard Business School.
Network with leading organisations
Advertising and market research
123 Next Generation
Geneva, Switzerland
Amplify
Lausanne, Switzerland
Agriculture, forestry and fishing
Pearl of Africa Natural Spice Exporters Limited
Kampala, Uganda
Banking and Financial services
Board of Trade of Thailand
Bangkik, Thailand
Ebury
Zurich, Switzerland
Metanesis Group
Kinshasha, The Democratic Republic of the Congo
Tuula Financial Services Ltd
Kampala, Uganda
Chemicals
Scienceindustries
Zurich, Switzerland
Construction
Shanghai Swire Construction Group Co. LTD
Shanghai, China
Société Suisse des Entrepreneurs Genève
Genève, Switzerland
Consultancy services
BDO Ltd
Genève, Switzerland
Brainforce AG
Genève, Switzerland
Chamber Strategy Group, LLC
Chicago, United States
Dynamics Group
Carouge, Switzerland
Fischer Corporate Consulting International
Paris, France
HR Matters Holdings
Durban, South Africa
The Meaningful Impact, LLC
Trujillo Alto, Puerto Rico
Winning Generation Uganda Ltd
Kampala, Uganda
Education and research
Graben Logistics Academy - SMC Ltd
Kampala, Uganda
Institut de Recherche et de Developpement
Conakry, Guinea
University of South Africa
Centurion, South Africa
Energy
KIPAY
Lubumbashi, The Democratic Republic of the Congo
Food and beverages
Marina Food
Kinshasha, The Democratic Republic of the Congo
Information technology
AppsTech
Douala, Cameroon
B2BeeMatch
Toronto, Canada
LeverX Inc.
Miami, United States
Virtuosis
Lausanne, Switzerland
Legal services
Jeantet
Genève, Switzerland
Laamrani Law Firm
Casablanca, Morocco
Law and Mediation Office of W. Patrick McPhilamy, III
Pasadena, United States
St. Maarten Chamber of Commerce and Industry
Philipsburg, Sint Maarten
Manufacturing
Kokuyo Camlin Limited
Mumbai, India
Santa Catarina Industry Federation (FIESC)
Florianópolis, Brazil
Miscellaneous/conglomerate
AKAL Invest Suisse
Genève, Switzerland
Fedecámaras
Caracas, Bolivarian Republic of Venezuela
Real estate
Pilet & Renaud SA
Genève, Switzerland
SWISS AIM SA
Genève, Switzerland
Transportation, logistics and storage
HRM Holdings
Pinetown, South Africa
Wholesale and retail trade
AKAL-Sanad Products
Genève, Switzerland
Global international Trading SARL
Dakar, Senegal
Integral Group
Thonex, Switzerland
La main de l'eternelle CHZ ADEL
Kinshasha, The Democratic Republic of the Congo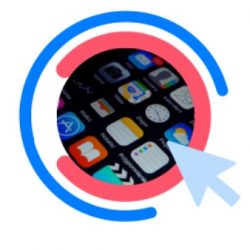 Launch of the new #13WCC App!
#13WCC is using an easy-to-use App to help facilitate your time at the Congress, keeping you up-to-date with the latest sessions, events, and Congress news. The #13WCC App will be your key to connect with delegates. Find the App on the Apple store, Play Store or by searching for 13th World Chambers Congress in your App store. Download the App now to start exploring and interacting with other participants! Don't forget to register for the Congress!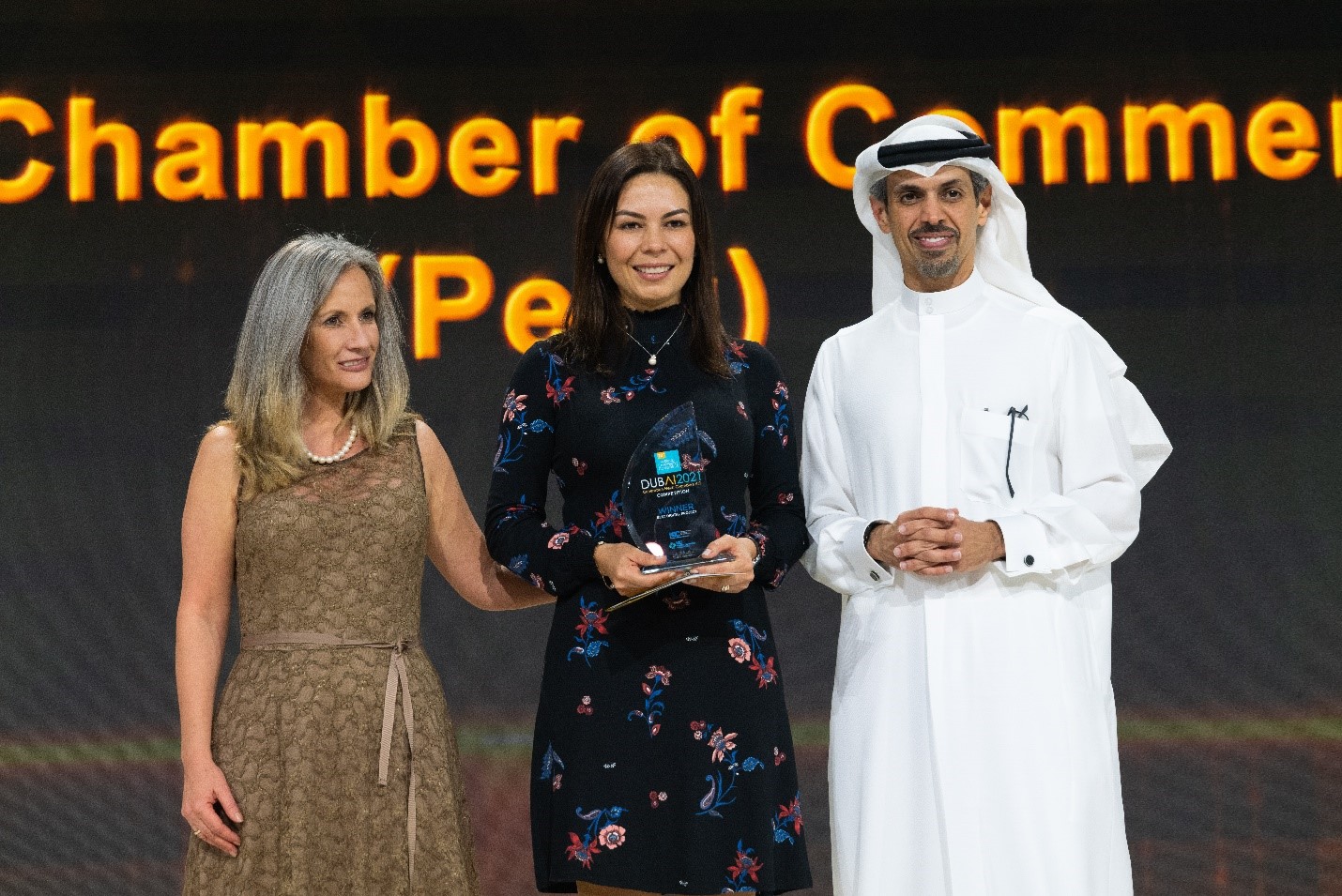 World Chambers Competition finalists announced!
The World Chambers Competition is the only global award that recognises the most innovative projects undertaken by chambers of commerce and industry. In highlighting the success of local initiatives, the Competition serves to inspire the creation of pioneering and beneficial chamber solutions for business communities worldwide. Finalists will present their projects at #13WCC.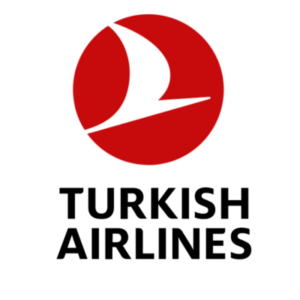 Turkish Airlines connects more countries than any other airline with the world's largest network and one of the youngest fleets. Relaying on these distinguishing strengths, we are proud to sponsor and to contribute WCC2023 held in Geneva, where business life is shaped around the concepts of multilateralism, innovation and sustainability.
Hüseyin Avni Gümrükçüoğlu, General Manager of Turkish Airlines Geneva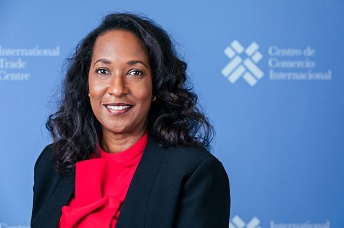 Pamela Coke-Hamilton
Executive Director
ITC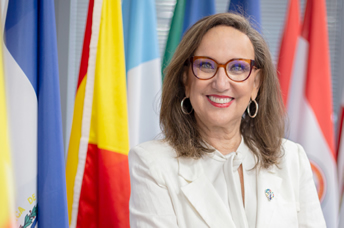 Rebeca Grynspan
Secretary General
UNCTAD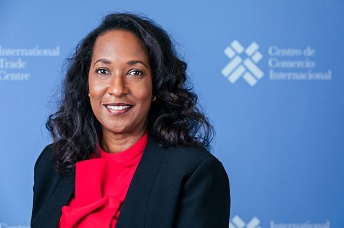 Pamela Coke-Hamilton
Executive Director
ITC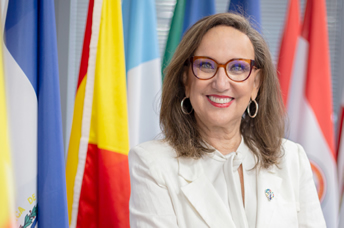 Rebeca Grynspan
Secretary General
UNCTAD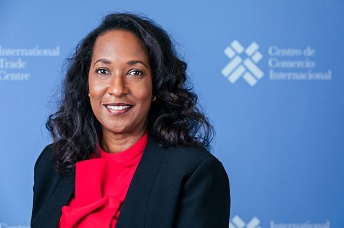 Pamela Coke-Hamilton
Executive Director
ITC
Testimonials from our latest edition

Despite our different languages and cultures, the creation of a digitized, interconnected network of chambers of commerce is an essential condition for the most humanistic and prosperous world.
Jacques Banyankindagiye, Director General, Maison de la Francophonie au Burundi, Burundi


The #12WCC was a success; I got knowledge and methodology from
the keynote speakers; I received information from the parallel sessions; I was exposed to interesting start-ups and indeed, I was introduced to new people with that we can develop further communication with.
Rafi Samardjian, CEO, Management Mix, Armenia

Held every two years with a different co-organiser, the World Chambers Congress is an inclusive event that brings together people from around the world, to address common challenges that shape both chamber and business activities. Its engaging and constantly evolving format provides the ideal environment to do business and network. Its success across time leads us to the #13WCC today.
Held every two years with a different co-organiser, the World Chambers Congress is an inclusive event that brings together people from around the world, to address common challenges that shape both chamber and business activities. Its engaging and constantly evolving format provides the ideal environment to do business and network. Its success across time leads us today to the #13WCC today.
MSC

MSC

Mediterranean Shipping Company S.A. (MSC) is an international shipping line founded by Gianluigi Aponte in Italy in 1970, with headquarters in Switzerland since 1978. The privately held company is owned by the Aponte family. It has been the largest container shipping line since the start of 2022, after overtaking fellow 2M Alliance member Maersk. The company operates in all major ports of the world.

As of 2021, MSC operates 570 container vessels with an intake capacity of 3,920,784 twenty-foot equivalent units (TEU). It has a division called MSC Cruises that focuses on holiday cruises. It also has several subsidiaries running freight trains in Italy, Spain, Portugal, and since 2022 in Belgium, all under the name "Medway".

Dubai Chambers

Dubai Chambers

Dubai Chamber of Commerce and Industry was restructured in 2021 into Dubai Chambers in a move to spearhead Dubai's economy in the post-pandemic era. This resulted in the creation of three highly focused organizations: Dubai Chamber of Commerce, Dubai International Chamber, and Dubai Chamber of Digital Economy, all operating under the umbrella of Dubai Chambers.

Dubai Chambers works in tandem towards achieving Dubai's economic vision, driving the emirate's economic growth and creating new business opportunities. Its strategic priorities are focused on improving the business environment, attracting foreign investment and international companies to the emirate, supporting member companies with global expansion and growing Dubai's digital economy.

Turkish Airlines

Turkish Airlines

Flying to the most countries in the world, Turkish Airlines celebrating its 50th Anniversary in Geneva last year.
The flag carrier operates 18 weekly flights on the Geneva-Istanbul route, will operate 21 weekly flights from March 26, 2023 and 24 weekly flights from July 1, 2023.
The Turkish Airlines Corporate Club program features special discounts, extra baggage and more https://www.turkishairlines.com/en-int/corporate-club/

Established in 1933 with a fleet of five aircraft, Star Alliance member Turkish Airlines has a fleet of 393 (passenger and cargo) aircraft flying to 342 worldwide destinations as 289 international and 53 domestics in 129 countries. More information about Turkish Airlines can be found on its official website www.turkishairlines.com or its social media accounts on Facebook, Twitter, YouTube, LinkedIn, and Instagram.

LeverX Group

LeverX Group

Founded in 2003 in the heart of Silicon Valley, LeverX is a global system integrator that provides SAP implementation services and custom software development to companies of all sizes. LeverX experts support clients in North America, Europe, Central Asia, and the Middle East through all stages of their digital transformation and business optimization. What sets LeverX apart is its strong expertise in software development, effective organizational structure, and agile corporate culture. This allows LeverX maximum flexibility and responsiveness to be a reliable partner for its clients.

Emerline, which has been a part of the LeverX company since 2011, offers a comprehensive range of software engineering and consulting services for businesses of all sizes and acts as a technology partner and takes out full responsibility for turning ideas into end-to-end IT solutions and products. By leveraging the latest technologies and best practices, Emerline delivers cutting-edge solutions that help businesses stay ahead of the competition.

In addition to this, LeverX is recognized as an SAP Global Strategic Supplier and has an extensive client base in over 30 industries, including Manufacturing, Transportation, Healthcare, Energy & Natural Resources, Financial, and Commerce.

Among LeverX partners are Cideon,[16] SAP, DSC, AWS, Google and Microsoft.

LeverX is a member of the SAP AppHaus Network.

In 2023, LeverX became a Google Cloud Partner, and a Microsoft Solution Partner.

Nestlé

Nestlé

Nestlé is the world's largest food and beverage company present in 186 countries counting a workforce of around 276,000 employees worldwide. With more than 2000 brands ranging from global icons such as Nescafé, Maggi or Kitkat to local favorites such as Henniez and Cailler – Nestlé is committed to unlock the power of food to enhance quality of life for everyone, today and for generations to come. It's belief in Good Food, Good Life guides Nestlé's short and long terms actions to help its communities lead healthier lives and protect resources for future generations. Find out more about us at nestle.com

Eversheds Sutherland

Eversheds Sutherland

A pioneering global law practice, we provide high quality legal advice and innovation worldwide.

We deliver high quality, innovative solutions to complex business issues for a range of diverse range of clients.

Our global teams operate seamlessly to deliver the commercial know-how and strategic alignment that clients need from their advisers to help further their business interests. We shape our advice to the unique circumstances and challenges of each project, and ensure the right people are in the right places to offer insight and certainty every time – from the day-to-day to the most complex, multi-jurisdictional transactions.

What unites us is our commitment to service excellence through a people-focused approach. We know our clients' businesses, the industries and markets they operate in, and most of all, we understand that great relationships yield the best outcomes.

Firmenich

Firmenich

As innovators in nutrition, health, and beauty, dsm-firmenich reinvents, manufactures, and combines vital nutrients, flavors, and fragrances for the world's growing population to thrive. With our comprehensive range of solutions, with natural and renewable ingredients and renowned science and technology capabilities, we work to create what is essential for life, desirable for consumers, and more sustainable for the planet. We touch the lives of people throughout the day: From your personalized morning supplements with vitamins, omegas, and probiotics to support your health at every stage of life, to a juicy tasty burger made with plant-based proteins for lunch, or a revitalizing mid-afternoon drink from healthy cows that burp less methane, to the fine fragrance that creates positive emotions, makes you feel better, and enhances your well-being at every hour. dsm-firmenich is a Swiss-Dutch company, listed on the Euronext Amsterdam, with operations in almost 60 countries and revenues of more than €12 billion. With a diverse, worldwide team of nearly 30,000 employees, we bring progress to life™ every day, everywhere, for billions of people.
www.dsm-firmenich.com

Glencore

Glencore

Glencore is one of the world's largest diversified natural resource companies and a major producer and marketer of more than 60 commodities that advance everyday life. Through a network of assets, customers and suppliers that spans the globe, we produce, process, recycle, and market the commodities that support decarbonisation while meeting the energy needs of today.

London Chamber of Commerce and Industry

London Chamber of Commerce and Industry

London Chamber of Commerce and Industry (LCCI) is London's key hub for the business community. We are the capital's critical commercial and policy connector and a force multiplier that generates greater shared prosperity for London and the whole of the UK. We strive to make London the exemplar for sustainable economic growth and promote London as the best city in the world for business, trade and investment, putting Global London at the heart of the new Global Britain. LCCI is the very centre of London's business community, we support our members, make connections to spark new opportunity, and champion the needs and interests of London businesses at home and abroad. We work tirelessly to connect our members with new opportunities for trade, investment and partnership around the world, all in the service of shared sustainable prosperity.

M3 Groupe

M3 Groupe

To be strong and sustainable, human activity must be nourished by a vision. Our aim at m3 is to bring a different approach to everything we undertake, to innovate to help shape the Geneva of tomorrow.

Founded and directed by Abdallah Chatila, m3 GROUPE invests all its expertise and creativity in building Geneva's influence. Real estate, hotels, catering, financing, health & security, behind this diversification is not only the idea of offering more exclusive services and benefits to Geneva and its people, but also contributing to improving our clients daily lives.

Aéroport de Genève

Aéroport de Genève

Created in 1920, Genève Aéroport is one of the oldest airport platforms in Europe. It triggered the beginnings of aviation in Switzerland and grew alongside the city of Geneva.

Genève Aéroport is a strategic infrastructure for the canton, the population, and businesses in the Franco-Swiss region, as well as for International Geneva. Geneva, which hosts a large number of international organizations, is a renowned hub of diplomacy.

In 2022, Genève Aéroport served 14.08 million passengers, with 163,000 movements (landings and take-offs). Today, Geneva and its region are connected to 146 destinations operated by 52 airlines.

Genève Aéroport is a public establishment, employing over 971 full-time equivalent employees. The airport platform hosts around 200 companies and enterprises with approximately 11,000 employees.

In 2022, Genève Aéroport generated a revenue of 423.1 million Swiss francs and a net profit of 46.3 million Swiss francs after transferring the contribution to the State of Geneva. Genève Aéroport generates both aeronautical and non-aeronautical revenues, which enable it to maintain its infrastructure and finance its investments.

In line with its strategic objectives and consistent with its values, Genève Aéroport strives to reconcile its environmental, social, and economic responsibilities to achieve sustainable development. These commitments are translated into concrete solutions. For example, Genève Aéroport has committed to powering all of its infrastructure with 100% renewable energy by 2027. The facilities will be connected to the GeniLac ecological thermal network, which captures water from Lake Geneva at a depth of 45 meters, at an average temperature of 7 degrees. Transported through underground pipes to the airport, it provides cooling for the buildings in summer. In winter, with the addition of heat pumps, the system produces heating.

Every two years, Genève Aéroport provides an overview of its commitments and achievements in the management of airport infrastructure and the services offered on the platform in the Sustainable Development Report. The awareness of the challenges related to environmental, social, and economic issues is reflected in daily actions and strategic choices.

Bogota Chamber of Commerce

Cliniques Hirslanden

Cliniques Hirslanden

The Clinique La Colline and the Clinique des Grangettes are private hospitals located in Geneva, renowned for their care and welcome as well as their hotel comfort.
Both clinics offer a multidisciplinary medical and surgical service in inpatient and outpatient settings and have the most advanced diagnostic and treatment tools.

DIHK

Durban Chamber of Commerce and Industry NPC

FAMY Senegal

FIATA

Field Solutions

Gault & Millau

Glue Up

Groupe Engram

Groupe Engram

Founded in 2016, the Groupe Engram is a strategic consulting firm whose core purpose is to accelerate the growth of SME. With offices located in Montréal (Canada), Hanoï (Viet Nam) and Casablanca (Morocco); we create value by:

Generating business opportunities across markets

Securing funding to boost business models

Connecting the right talents with project owners

De-risking international development by strengthening trade compliance

Manafea

Serv

Serv

Swiss Export Risk Insurance SERV is the official Export Credit Agency of the Swiss Confederation. IT insures exports that the private insurance market does not cover and its products protect Swiss exporters from non-payment and facilitate export financing by helping borrowers to obtain favourable financing solutions – thanks to its indirect AAA rating of the Swiss Government – or even access to international financing.

Swiss Arbitration

Swiss Arbitration

Swiss Arbitration, led by the Swiss Arbitration Association (ASA), is a renowned global platform for arbitration and mediation. With a rich history spanning over a century and a vast network of 2,000+ legal professionals worldwide, Swiss Arbitration unites key players in the alternative dispute resolution field. Through its four organizations, it promotes thought leadership and fosters the advancement of arbitration and mediation practices. Swiss Arbitration serves as a valuable resource for users, practitioners, and academics both in Switzerland and internationally.

Swiss Medical Gate

Swiss Medical Gate

International medical concierge accredited by world renowned professors, doctors, hospitals and private clinics,medical laboratories in Switzerland
• All medical disciplines are covered
• Doctor's Assessment – within 48 hours
• Personal Case Manager
• Multilingual staff
• Specialised interpreters and translators
• VIP service
• Availability 7/7

Switzerland Global Enterprise

Switzerland Global Enterprise

Switzerland Global Enterprise (S-GE) is the official Swiss organization for export and investment promotion with around 200 employees at offices throughout Switzerland and in 31 countries.

We support Swiss SMEs in their international business and help innovative foreign companies to establish in Switzerland. In doing so, we rely on a unique network of national and global partners. This is how we create added value for our clients and prosperity for Switzerland.
As a non-profit organization, we provide a public service for our clients on behalf of the Swiss Confederation (State Secretariat for Economic Affairs SECO) and the cantons.
We operate our 27 offices, the so-called Swiss Business Hubs and Trade Points, in 31 countries jointly with the Federal Department of Foreign Affairs FDFA. Thanks to our global network of partners, we support our clients in many other countries.

Torino Chamber of Commerce Industry Crafts and Agriculture

Trade Data Monitor

Trade Data Monitor

Trade Data Monitor (TDM) is dedicated to the collection, analysis, and dissemination of the most accurate international trade data possible. TDM publishes real-time monthly import and export merchandise trade data for over 115 countries, which covers more than 99% of the world trade flows. These statistics come from the official government sources with whom the TDM team works very closely.

We compile monthly imports and exports data by country of origin and destination of reporting countries in a proprietary software, the Trade Data Monitor. TDM is a clean, powerful database searchable by HS code, country, value, weight, currency, and, when available, port, region, and modes of transport, to the latest month from decades ago.

TDM is the official provider to international organizations like the World Trade Organization (WTO), World Intellectual Property Organization (WIPO), Food and Agriculture Organization (FAO), National Banks, governments, corporations, and embassies worldwide.

Transition Management Group

Transition Management Group

tmg. the transition management group was set up in 1994. It was the forerunner at the time and is now the most experienced international alliance of interim management firms.

Each of the companies within the tmg group is renowned for its professionalism. This ensures that tmg's high standards are maintained throughout and that long-lasting relations between tmg members will benefit clients globally.

tmg's mission is to serve companies active within the international markets.
The tmg transition management group provides management resources in various countries to meet short and medium term needs, such as:
• Temporary senior management for complex multi-country challenges
• Strategic and organizational changes in remote locations
• Turnaround management and M&A support with multi-cultural aspects

tmg is incorporated in Switzerland since 2009

tmg members are your point of entry to push your business forward in international areas, you're welcome to engage directly with them.
Visit transitionmanagement.com

Victorian Chamber of Commerce and Industry

Watch & Cow

Watch & Cow

Switzerland luxury crafted tours

Join us for extraordinary small group travel experiences with 6 thematic tours in Switzerland. Explore the itineraries below, and contact us for more information about these fascinating experiences organized from Geneva. Enriching encounters with local experts, watchmakers and winemakers. Exclusive access to private venues Assistance with pre- and post-travel planning

BIC-Bred

BIC-Bred

Based in Geneva for close to 25 years as an overseas branch, BIC-BRED (Suisse) SA is from this point forward a Swiss bank, having obtained the approval of the Swiss Financial Markets Supervisory Authority (FINMA) in August 2015.

We are a wholly owned subsidiary of the BRED Banque Populaire, one of the main stakeholders of the BPCE Group which is the second largest banking group in France.

The mission of BIC-BRED (Suisse) SA is to assist the development of companies, engaged in the trade of energy, agricultural and metal commodities.

Business NSW

FMC

FMC

FMC is an agricultural sciences company that advances farming through innovative and sustainable crop protection technologies. From our industry leading discovery pipeline, to unique application systems, to modern biological products, we are passionate about bringing new solutions to growers around the world.
For more than 130 years, we've been rooted in agriculture and innovation. Today's FMC continues to earn the trust of growers and industry partners to maximize their productivity, profitability and sustainability.
We are a company driven by innovation and committed to discovering new active ingredients, product formulations and application technologies.

Hilton Geneva Hotel and Conference Centre

Hilton Geneva Hotel and Conference Centre

A great stay in the heart of Geneva

Across the street from the Geneva Airport and Palexpo, we're a mile from Lake Geneva and 30 minutes from the world's best ski slopes. We offer three restaurants, Geneva's largest indoor swimming pool, and over 35,000 sq. ft. of event space. Your stay also includes a complimentary public transportation card and convenient access to our activity desk and Swiss Made experiences.

Mercuria

Mercuria

Established in 2004, Mercuria is one of the world's largest independent energy and commodity groups, bringing efficiency to the commodity value chain with technology, expertise, and low-carbon solutions.

The Company established itself as a leader in the energy transition by pledging more than 50 percent of new investments toward renewables and transitional energy. The Group has made significant investments in projects such as renewable power, energy storage, grid optimization or critical transition minerals recycling, and environmental products such as carbon certificates.

Our operations span five continents and engage more than fifty countries.  We have principal commercial hubs in Geneva, Beijing, Shanghai, Singapore, London and Houston. More than 1,000 people are operating from offices worldwide to sustain the group's extensive business reach with their market knowledge, diversity, and experience.

Mercuria's business includes trading flows, strategic assets, and structuring activities that generate more than $170 billion in turnover. Mercuria is a leader in trading of physical energy products ranging from crude oil, refined petroleum products and biofuels, natural gas and LNG, power, emissions certificates, dry bulk and metals. Worldwide, our activities range from sourcing, supplying, trading, and financing to investment, logistics storage and blending.

The Company has built upon a series of strategic acquisitions, including the physical commodities trading unit of JPMorgan Chase & Company, Noble Group's U.S. gas and power business, and the Aegean Marine Petroleum Network, reorganized as Minerva Bunkering. Mercuria plays its part in the global energy transition, contributing to global efforts to combat climate change and helping the world achieve the goal of net-zero carbon emissions by 2050.

Ports Francs Entrepôts de Genève

Ports Francs Entrepôts de Genève

Geneva Free Ports & Warehouses Ltd is a Limited Company. The State of Geneva is its principle shareholder.

We operate two sites within 10 minutes of each other, one located at la Praille, the other at Geneva International Airport. Our Company offers two storage regimes to our clients: Free Port or Swiss.

The unique setup of Swiss free ports allows one to store goods in transit, under customs' control granting temporary postponement of VAT and customs duty payments and thereby improving cash flow.

Steel Alliance SA

Swiss NeWater

Swiss NeWater

Swiss NeWater is committed to solving global sustainability challenges. Its purpose is to reconcile on one side the public health / hygiene – which implies tons of toxic ingredients – and on the other one, the environment protection. To that effect, Swiss NeWater has developed the HydroCleaner™, a machine able to produce cleaning and disinfectant solutions as efficient as the chemical ones, but much more environmentally friendly. Concretely, this technology is able to produce on the spot 18 different liquid cleaning and disinfecting solutions, easy to use, safe, non-toxic, and cheaper than the traditional chemical products.

Uditis

Uditis

UDITIS brings together human skills and technologies to integrate them and ensure success for our clients.

Our areas of expertise: Cloud & Infrastructures, Enterprise Service Management, Customized Online Applications, Websites and e-Commerce Solutions.
Explore Geneva, our host city!
Home to the headquarters of Europe's United Nations, the World Health Organisation and the Red Cross, Geneva is known worldwide as being a global hub for diplomacy, health and banking. All in all, the perfect place for a global Congress and for an enjoyable visit among the mountains and the lake. The beautiful Swiss city of Geneva will host the 13th World Chambers Congress in June 2023 in Palexpo.
We're counting down the seconds until we meet again!