Premier Sponsors
MSC

MSC

Mediterranean Shipping Company S.A. (MSC) is an international shipping line founded by Gianluigi Aponte in Italy in 1970, with headquarters in Switzerland since 1978. The privately held company is owned by the Aponte family. It has been the largest container shipping line since the start of 2022, after overtaking fellow 2M Alliance member Maersk. The company operates in all major ports of the world.

As of 2021, MSC operates 570 container vessels with an intake capacity of 3,920,784 twenty-foot equivalent units (TEU). It has a division called MSC Cruises that focuses on holiday cruises. It also has several subsidiaries running freight trains in Italy, Spain, Portugal, and since 2022 in Belgium, all under the name "Medway".
Diamond Sponsors
Dubai Chambers

Dubai Chambers

Dubai Chamber of Commerce and Industry was restructured in 2021 into Dubai Chambers in a move to spearhead Dubai's economy in the post-pandemic era. This resulted in the creation of three highly focused organizations: Dubai Chamber of Commerce, Dubai International Chamber, and Dubai Chamber of Digital Economy, all operating under the umbrella of Dubai Chambers.

Dubai Chambers works in tandem towards achieving Dubai's economic vision, driving the emirate's economic growth and creating new business opportunities. Its strategic priorities are focused on improving the business environment, attracting foreign investment and international companies to the emirate, supporting member companies with global expansion and growing Dubai's digital economy.

Turkish Airlines

Turkish Airlines

Flying to the most countries in the world, Turkish Airlines celebrating its 50th Anniversary in Geneva last year.
The flag carrier operates 18 weekly flights on the Geneva-Istanbul route, will operate 21 weekly flights from March 26, 2023 and 24 weekly flights from July 1, 2023.
The Turkish Airlines Corporate Club program features special discounts, extra baggage and more https://www.turkishairlines.com/en-int/corporate-club/

Established in 1933 with a fleet of five aircraft, Star Alliance member Turkish Airlines has a fleet of 393 (passenger and cargo) aircraft flying to 342 worldwide destinations as 289 international and 53 domestics in 129 countries. More information about Turkish Airlines can be found on its official website www.turkishairlines.com or its social media accounts on Facebook, Twitter, YouTube, LinkedIn, and Instagram.
Platinum Sponsors
LeverX Group

LeverX Group

Founded in 2003 in the heart of Silicon Valley, LeverX is a global system integrator that provides SAP implementation services and custom software development to companies of all sizes. LeverX experts support clients in North America, Europe, Central Asia, and the Middle East through all stages of their digital transformation and business optimization. What sets LeverX apart is its strong expertise in software development, effective organizational structure, and agile corporate culture. This allows LeverX maximum flexibility and responsiveness to be a reliable partner for its clients.

Emerline, which has been a part of the LeverX company since 2011, offers a comprehensive range of software engineering and consulting services for businesses of all sizes and acts as a technology partner and takes out full responsibility for turning ideas into end-to-end IT solutions and products. By leveraging the latest technologies and best practices, Emerline delivers cutting-edge solutions that help businesses stay ahead of the competition.

In addition to this, LeverX is recognized as an SAP Global Strategic Supplier and has an extensive client base in over 30 industries, including Manufacturing, Transportation, Healthcare, Energy & Natural Resources, Financial, and Commerce.

Among LeverX partners are Cideon,[16] SAP, DSC, AWS, Google and Microsoft.

LeverX is a member of the SAP AppHaus Network.

In 2023, LeverX became a Google Cloud Partner, and a Microsoft Solution Partner.

Nestlé

Nestlé

Nestlé is the world's largest food and beverage company present in 186 countries counting a workforce of around 276,000 employees worldwide. With more than 2000 brands ranging from global icons such as Nescafé, Maggi or Kitkat to local favorites such as Henniez and Cailler – Nestlé is committed to unlock the power of food to enhance quality of life for everyone, today and for generations to come. It's belief in Good Food, Good Life guides Nestlé's short and long terms actions to help its communities lead healthier lives and protect resources for future generations. Find out more about us at nestle.com
Gold Sponsors
Eversheds Sutherland

Eversheds Sutherland

A pioneering global law practice, we provide high quality legal advice and innovation worldwide.

We deliver high quality, innovative solutions to complex business issues for a range of diverse range of clients.

Our global teams operate seamlessly to deliver the commercial know-how and strategic alignment that clients need from their advisers to help further their business interests. We shape our advice to the unique circumstances and challenges of each project, and ensure the right people are in the right places to offer insight and certainty every time – from the day-to-day to the most complex, multi-jurisdictional transactions.

What unites us is our commitment to service excellence through a people-focused approach. We know our clients' businesses, the industries and markets they operate in, and most of all, we understand that great relationships yield the best outcomes.

Firmenich

Firmenich

As innovators in nutrition, health, and beauty, dsm-firmenich reinvents, manufactures, and combines vital nutrients, flavors, and fragrances for the world's growing population to thrive. With our comprehensive range of solutions, with natural and renewable ingredients and renowned science and technology capabilities, we work to create what is essential for life, desirable for consumers, and more sustainable for the planet. We touch the lives of people throughout the day: From your personalized morning supplements with vitamins, omegas, and probiotics to support your health at every stage of life, to a juicy tasty burger made with plant-based proteins for lunch, or a revitalizing mid-afternoon drink from healthy cows that burp less methane, to the fine fragrance that creates positive emotions, makes you feel better, and enhances your well-being at every hour. dsm-firmenich is a Swiss-Dutch company, listed on the Euronext Amsterdam, with operations in almost 60 countries and revenues of more than €12 billion. With a diverse, worldwide team of nearly 30,000 employees, we bring progress to life™ every day, everywhere, for billions of people.
www.dsm-firmenich.com

Glencore

Glencore

Glencore is one of the world's largest diversified natural resource companies and a major producer and marketer of more than 60 commodities that advance everyday life. Through a network of assets, customers and suppliers that spans the globe, we produce, process, recycle, and market the commodities that support decarbonisation while meeting the energy needs of today.

London Chamber of Commerce and Industry

London Chamber of Commerce and Industry

London Chamber of Commerce and Industry (LCCI) is London's key hub for the business community. We are the capital's critical commercial and policy connector and a force multiplier that generates greater shared prosperity for London and the whole of the UK. We strive to make London the exemplar for sustainable economic growth and promote London as the best city in the world for business, trade and investment, putting Global London at the heart of the new Global Britain. LCCI is the very centre of London's business community, we support our members, make connections to spark new opportunity, and champion the needs and interests of London businesses at home and abroad. We work tirelessly to connect our members with new opportunities for trade, investment and partnership around the world, all in the service of shared sustainable prosperity.

M3 Groupe

M3 Groupe

To be strong and sustainable, human activity must be nourished by a vision. Our aim at m3 is to bring a different approach to everything we undertake, to innovate to help shape the Geneva of tomorrow.

Founded and directed by Abdallah Chatila, m3 GROUPE invests all its expertise and creativity in building Geneva's influence. Real estate, hotels, catering, financing, health & security, behind this diversification is not only the idea of offering more exclusive services and benefits to Geneva and its people, but also contributing to improving our clients daily lives.
Silver Sponsors
Aéroport de Genève

Aéroport de Genève

Created in 1920, Genève Aéroport is one of the oldest airport platforms in Europe. It triggered the beginnings of aviation in Switzerland and grew alongside the city of Geneva.

Genève Aéroport is a strategic infrastructure for the canton, the population, and businesses in the Franco-Swiss region, as well as for International Geneva. Geneva, which hosts a large number of international organizations, is a renowned hub of diplomacy.

In 2022, Genève Aéroport served 14.08 million passengers, with 163,000 movements (landings and take-offs). Today, Geneva and its region are connected to 146 destinations operated by 52 airlines.

Genève Aéroport is a public establishment, employing over 971 full-time equivalent employees. The airport platform hosts around 200 companies and enterprises with approximately 11,000 employees.

In 2022, Genève Aéroport generated a revenue of 423.1 million Swiss francs and a net profit of 46.3 million Swiss francs after transferring the contribution to the State of Geneva. Genève Aéroport generates both aeronautical and non-aeronautical revenues, which enable it to maintain its infrastructure and finance its investments.

In line with its strategic objectives and consistent with its values, Genève Aéroport strives to reconcile its environmental, social, and economic responsibilities to achieve sustainable development. These commitments are translated into concrete solutions. For example, Genève Aéroport has committed to powering all of its infrastructure with 100% renewable energy by 2027. The facilities will be connected to the GeniLac ecological thermal network, which captures water from Lake Geneva at a depth of 45 meters, at an average temperature of 7 degrees. Transported through underground pipes to the airport, it provides cooling for the buildings in summer. In winter, with the addition of heat pumps, the system produces heating.

Every two years, Genève Aéroport provides an overview of its commitments and achievements in the management of airport infrastructure and the services offered on the platform in the Sustainable Development Report. The awareness of the challenges related to environmental, social, and economic issues is reflected in daily actions and strategic choices.

Bogota Chamber of Commerce

Bogota Chamber of Commerce

The Bogota Chamber of Commerce is an institution that has marked the development of the city and the region, and its history, closely linked to the economic, political, social, and cultural events of this capital city, dates to 1878. At the Chamber, we serve collectively so that there are more and better entrepreneurs and companies, thus achieving a more prosperous and equitable society in Bogota and the region.

Cliniques Hirslanden

Cliniques Hirslanden

The Clinique La Colline and the Clinique des Grangettes are private hospitals located in Geneva, renowned for their care and welcome as well as their hotel comfort.
Both clinics offer a multidisciplinary medical and surgical service in inpatient and outpatient settings and have the most advanced diagnostic and treatment tools.

DIHK

DIHK

The DIHK represents the interest of millions of businesses. We speak on behalf of companies of all sizes and sectors – from the kiosk owner to the international automotive group. Coordinating our worldwide network of chambers at more than 150 locations in 93 countries, we promote global business, growth, prosperity, and the interests of our members.

Durban Chamber of Commerce and Industry NPC

Durban Chamber of Commerce and Industry NPC

The Durban Chamber of Commerce and Industry NPC was founded in 1856 and is Africa's oldest and largest metropolitan chamber. Our business is to serve the business community, through advocacy and lobbying we work to protect and promote the interests of the eThekwini business community as a member-focused organization.

The Durban Chamber of Commerce and Industry's brand is built on trust, integrity, and strong values, we are the chosen chamber of choice for our members.

The history of the Durban Chamber of Commerce and Industry started with the foundation in 1856 of the Natal Chamber of Commerce which was described in the Charter which formally constituted the body as the Durban Chamber of Commerce in 1884 under Natal Law number 31. After more than a century, and in line with a movement that was replicated in all parts of South Africa, this body merged with the Chamber of Industry to form the Durban Chamber of Commerce and Industry.

The mandate of the Durban Chamber requires it to lobby and advocate on behalf of the business community its members (remove) by addressing and identifying pertinent issues that are affecting the business environment. Our role is to address these issues with the relevant public and private stakeholders, to create an environment that is conducive for conducting business across all sectors.

A key and valuable strength of the Durban Chamber is constant engagement with our members through our 20 sector specific business forums. These forums provide both insight on current challenges, and identify business opportunities within the business community, for the sustainability of businesses thus contributing to a conducive business environment. Through our collaborative effort, we bridge the gap between private and public stakeholders, for the economic sustainability of the businesses.

FAMY Senegal

FIATA

Field Solutions

Field Solutions

A counseling firm active in the commodities industry and commodities trading, with field experience in transactions, contracts, trade finance, shipping and alternative dispute resolution.

Gault & Millau

Glue Up

Glue Up

Glue Up is a global software company that specializes in providing Chambers of Commerce with an all-in-one cloud-based platform. The all-in-one platform consists of event management, membership administration, community engagement, email marketing, CRM, finance tools and two mobile apps. Over 1,500 member-based organizations in 70+ countries rely on Glue Up to manage their organizations, and build thriving communities. Glue Up's customizable platform is tailored to meet the unique needs of Chambers of Commerce, enabling them to enhance their operations and foster meaningful connections with their members and local business community.

Groupe Engram

Groupe Engram

Founded in 2016, the Groupe Engram is a strategic consulting firm whose core purpose is to accelerate the growth of SME. With offices located in Montréal (Canada), Hanoï (Viet Nam) and Casablanca (Morocco); we create value by:

Generating business opportunities across markets

Securing funding to boost business models

Connecting the right talents with project owners

De-risking international development by strengthening trade compliance

Manafea

Manafea

Manafea is a strategic partnership between the Makkah Chamber of Commerce and Industry, the Madinah Chamber of Commerce and Industry, and the Islamic Chamber of Commerce, Industry, and Agriculture (ICCIA). The partnership aims to stimulate intra-trade, promote trade and investment, and advance economic mobility in Makkah and Madinah, it also aims to provide logistical support on the ground in these two holy cities, support investment in them and provide all the necessary capabilities to raise the efficiency of the investment environment through three mega events.

The tripartite Manafea agreement comes within the framework of the efforts of the ICCIA to advance the economic and social development of its members by a series of mutual events will be organized between the three parties, in a way that contributes to the promotion of Islamic economic integration and to benefit from the sacred status of Makkah Mukarramah and Al-Madinah Al-Munawwarah to transform them to hubs for business activities and effective platforms for supporting the Islamic economy.

Serv

Serv

Swiss Export Risk Insurance SERV is the official Export Credit Agency of the Swiss Confederation. IT insures exports that the private insurance market does not cover and its products protect Swiss exporters from non-payment and facilitate export financing by helping borrowers to obtain favourable financing solutions – thanks to its indirect AAA rating of the Swiss Government – or even access to international financing.

Swiss Arbitration

Swiss Arbitration

Swiss Arbitration, led by the Swiss Arbitration Association (ASA), is a renowned global platform for arbitration and mediation. With a rich history spanning over a century and a vast network of 2,000+ legal professionals worldwide, Swiss Arbitration unites key players in the alternative dispute resolution field. Through its four organizations, it promotes thought leadership and fosters the advancement of arbitration and mediation practices. Swiss Arbitration serves as a valuable resource for users, practitioners, and academics both in Switzerland and internationally.

Swiss Medical Gate

Swiss Medical Gate

International medical concierge accredited by world renowned professors, doctors, hospitals and private clinics,medical laboratories in Switzerland
• All medical disciplines are covered
• Doctor's Assessment – within 48 hours
• Personal Case Manager
• Multilingual staff
• Specialised interpreters and translators
• VIP service
• Availability 7/7

Switzerland Global Enterprise

Switzerland Global Enterprise

Switzerland Global Enterprise (S-GE) is the official Swiss organization for export and investment promotion with around 200 employees at offices throughout Switzerland and in 31 countries.

We support Swiss SMEs in their international business and help innovative foreign companies to establish in Switzerland. In doing so, we rely on a unique network of national and global partners. This is how we create added value for our clients and prosperity for Switzerland.
As a non-profit organization, we provide a public service for our clients on behalf of the Swiss Confederation (State Secretariat for Economic Affairs SECO) and the cantons.
We operate our 27 offices, the so-called Swiss Business Hubs and Trade Points, in 31 countries jointly with the Federal Department of Foreign Affairs FDFA. Thanks to our global network of partners, we support our clients in many other countries.

Torino Chamber of Commerce Industry Crafts and Agriculture

Torino Chamber of Commerce Industry Crafts and Agriculture

The Torino Chamber of Commerce is a mission-driven public institution, representing the interests of the local economy that can count on more than 200.000 companies highly qualified in research, training and manufacturing.

It creates value through initiatives that promote excellence abroad, mainly in the automotive, aerospace, IT, environment, biomed, design and subcontracting sectors.

The Chamber provides local and foreign companies interested in international cooperation with a full range of customized and free of charge services, such as: access to financing tools, support on EU projects and policies, IPR services, partner search, advisory services on international trade, reliability analysis on potential partners, organization of incoming and outgoing trade missions, organization and participation in partnering events, provision of data and statistics about the local economy.

In order to foster technology transfer, the Torino Chamber of Commerce coordinates the ALPS Consortium, a contact point of the Enterprise Europe Network, present in more than 40 countries. Furthermore the Chamber can count on a proprietor network of foreign offices based in Eastern Europe, the Mediterranean Area, the Gulf Area, Asia and America.

Trade Data Monitor

Trade Data Monitor

Trade Data Monitor (TDM) is dedicated to the collection, analysis, and dissemination of the most accurate international trade data possible. TDM publishes real-time monthly import and export merchandise trade data for over 115 countries, which covers more than 99% of the world trade flows. These statistics come from the official government sources with whom the TDM team works very closely.

We compile monthly imports and exports data by country of origin and destination of reporting countries in a proprietary software, the Trade Data Monitor. TDM is a clean, powerful database searchable by HS code, country, value, weight, currency, and, when available, port, region, and modes of transport, to the latest month from decades ago.

TDM is the official provider to international organizations like the World Trade Organization (WTO), World Intellectual Property Organization (WIPO), Food and Agriculture Organization (FAO), National Banks, governments, corporations, and embassies worldwide.

Transition Management Group

Transition Management Group

tmg. the transition management group was set up in 1994. It was the forerunner at the time and is now the most experienced international alliance of interim management firms.

Each of the companies within the tmg group is renowned for its professionalism. This ensures that tmg's high standards are maintained throughout and that long-lasting relations between tmg members will benefit clients globally.

tmg's mission is to serve companies active within the international markets.
The tmg transition management group provides management resources in various countries to meet short and medium term needs, such as:
• Temporary senior management for complex multi-country challenges
• Strategic and organizational changes in remote locations
• Turnaround management and M&A support with multi-cultural aspects

tmg is incorporated in Switzerland since 2009

tmg members are your point of entry to push your business forward in international areas, you're welcome to engage directly with them.
Visit transitionmanagement.com

Victorian Chamber of Commerce and Industry

Victorian Chamber of Commerce and Industry

The Victorian Chamber is part of the Australian Chamber of Commerce and Industry (ACCI) and has close links with a number of other State and Regional Chambers across Australia and around the world. We represent the collective voice of 65,000 members and clients right across the State of Victoria. We pride ourselves on our strong relationships and collaboration to drive positive outcomes for business and the broader economy and community.

Watch & Cow

Watch & Cow

Switzerland luxury crafted tours

Join us for extraordinary small group travel experiences with 6 thematic tours in Switzerland. Explore the itineraries below, and contact us for more information about these fascinating experiences organized from Geneva. Enriching encounters with local experts, watchmakers and winemakers. Exclusive access to private venues Assistance with pre- and post-travel planning
Bronze Sponsors
BIC-Bred

BIC-Bred

Based in Geneva for close to 25 years as an overseas branch, BIC-BRED (Suisse) SA is from this point forward a Swiss bank, having obtained the approval of the Swiss Financial Markets Supervisory Authority (FINMA) in August 2015.

We are a wholly owned subsidiary of the BRED Banque Populaire, one of the main stakeholders of the BPCE Group which is the second largest banking group in France.

The mission of BIC-BRED (Suisse) SA is to assist the development of companies, engaged in the trade of energy, agricultural and metal commodities.

Business NSW

Business NSW

Business NSW is a diverse, not-for-profit organisation with an almost 200-year history. We are a powerful voice for Australian business with almost 100,000 members nationwide and over 200 allied local Chambers of Commerce, making us not only the biggest business organisation in the country, but a trusted authority on the challenges, concerns and needs of the Australian business community.
Our purpose is to create a better Australia by maximising the outcomes and potential of Australian businesses.
Our members, customers and clients are business owners, their advisers, and workforces. We provide the services and products that they need, and represent their interests, without fear or favour, to the decision makers who can make it simpler and easier for them to do business.
We work closely with our members to advocate for practical policy solutions to ensure Australian businesses of all sizes can prosper and grow, providing jobs and economic benefits for our communities.
Being member-owned ensures that everything we do and every decision we make is focused on improving opportunities for all businesses, and as an independent, not-for-profit organisation, our operating surplus goes back into supporting this important advocacy work.

Federation of Iraqi Chambers of Commerce

Federation of Iraqi Chambers of Commerce

The Federation is a professional economic organization aimed at caring for and organizing private economic and commercial activity and strengthening this role in the development process. The Federation is one of the largest economic organizations, supervising all 18 chambers of commerce in the governorates. Iraq's trade name is obtained through chambers of commerce. The Federation comprises all companies and businessmen registered in Iraq.

The Vision: The Federation shall endeavour to organize and develop business activities within its competence and to strengthen the role of such activity in the process of economic development.

The objectives are the following. To cooperate with Arab chambers of commerce and industry and their professional and economic associations with a view to developing and developing trade and contributing to the establishment of international economic cooperation. Establishment of business councils with foreign unions, chambers of commerce and similar organizations and participation in joint Arab-foreign chambers. Supporting the qualitative economy by keeping pace with the development and importance of the digital economy, entrepreneurship and economic technology. Strengthening the application of commercial arbitration in Iraq and promoting international partnerships

The future plan is the following. Iraq works in cooperation with Iraqi partners (International Progress Group for Business Development, Al-Asriya Group for Investment and other local partners) to Establish National Committee for ICC – Iraq Since the beginning of 2023, Iraq has looked forward to cooperating with the branches of the International Chamber of Commerce To Do economic partnerships.

FMC

FMC

FMC is an agricultural sciences company that advances farming through innovative and sustainable crop protection technologies. From our industry leading discovery pipeline, to unique application systems, to modern biological products, we are passionate about bringing new solutions to growers around the world.
For more than 130 years, we've been rooted in agriculture and innovation. Today's FMC continues to earn the trust of growers and industry partners to maximize their productivity, profitability and sustainability.
We are a company driven by innovation and committed to discovering new active ingredients, product formulations and application technologies.

Hilton Geneva Hotel and Conference Centre

Hilton Geneva Hotel and Conference Centre

A great stay in the heart of Geneva

Across the street from the Geneva Airport and Palexpo, we're a mile from Lake Geneva and 30 minutes from the world's best ski slopes. We offer three restaurants, Geneva's largest indoor swimming pool, and over 35,000 sq. ft. of event space. Your stay also includes a complimentary public transportation card and convenient access to our activity desk and Swiss Made experiences.

Mercuria

Mercuria

Established in 2004, Mercuria is one of the world's largest independent energy and commodity groups, bringing efficiency to the commodity value chain with technology, expertise, and low-carbon solutions.

The Company established itself as a leader in the energy transition by pledging more than 50 percent of new investments toward renewables and transitional energy. The Group has made significant investments in projects such as renewable power, energy storage, grid optimization or critical transition minerals recycling, and environmental products such as carbon certificates.

Our operations span five continents and engage more than fifty countries.  We have principal commercial hubs in Geneva, Beijing, Shanghai, Singapore, London and Houston. More than 1,000 people are operating from offices worldwide to sustain the group's extensive business reach with their market knowledge, diversity, and experience.

Mercuria's business includes trading flows, strategic assets, and structuring activities that generate more than $170 billion in turnover. Mercuria is a leader in trading of physical energy products ranging from crude oil, refined petroleum products and biofuels, natural gas and LNG, power, emissions certificates, dry bulk and metals. Worldwide, our activities range from sourcing, supplying, trading, and financing to investment, logistics storage and blending.

The Company has built upon a series of strategic acquisitions, including the physical commodities trading unit of JPMorgan Chase & Company, Noble Group's U.S. gas and power business, and the Aegean Marine Petroleum Network, reorganized as Minerva Bunkering. Mercuria plays its part in the global energy transition, contributing to global efforts to combat climate change and helping the world achieve the goal of net-zero carbon emissions by 2050.

Ports Francs Entrepôts de Genève

Ports Francs Entrepôts de Genève

Geneva Free Ports & Warehouses Ltd is a Limited Company. The State of Geneva is its principle shareholder.

We operate two sites within 10 minutes of each other, one located at la Praille, the other at Geneva International Airport. Our Company offers two storage regimes to our clients: Free Port or Swiss.

The unique setup of Swiss free ports allows one to store goods in transit, under customs' control granting temporary postponement of VAT and customs duty payments and thereby improving cash flow.

Steel Alliance SA

Swiss NeWater

Swiss NeWater

Swiss NeWater is committed to solving global sustainability challenges. Its purpose is to reconcile on one side the public health / hygiene – which implies tons of toxic ingredients – and on the other one, the environment protection. To that effect, Swiss NeWater has developed the HydroCleaner™, a machine able to produce cleaning and disinfectant solutions as efficient as the chemical ones, but much more environmentally friendly. Concretely, this technology is able to produce on the spot 18 different liquid cleaning and disinfecting solutions, easy to use, safe, non-toxic, and cheaper than the traditional chemical products.

Uditis

Uditis

UDITIS brings together human skills and technologies to integrate them and ensure success for our clients.

Our areas of expertise: Cloud & Infrastructures, Enterprise Service Management, Customized Online Applications, Websites and e-Commerce Solutions.
Welcome Reception Partner
Piguet Galland & You

Piguet Galland & You

Between us, it's much more than a simple relationship between a banker and their client: it is first and foremost a question of trust and being able to listen. We support you in your plans to prepare for a stress-free future and enjoy today with peace of mind.

Our strength: to be a private bank that is close to you and willing to listen to your plans and questions.

Thanks to the unique combination of three specific forms of business expertise – wealth management solutions, investments and financing – our advisors are able to provide you with comprehensive support using their skills to help you achieve all your life plans. We are your winning partner, a close-knit team at your side, serving your long-term plans and today's needs.

Our ambition: to bring you peace of mind by simplifying the management of your assets.

Proximity, agility and being so much more human: it is this vision of excellence that drives all our teams in Geneva as in Lausanne, Nyon, La Chaux-de-Fonds, Yverdon-les-Bains and Neuchâtel.

Excellence at the service of your plans, for added serenity.

Piguet Galland, the private bank which provides you with peace of mind.
Standard registration
OPEN
Competition submissions
CLOSED
The world's largest economic forum for chambers and businesses
Strategic regional partners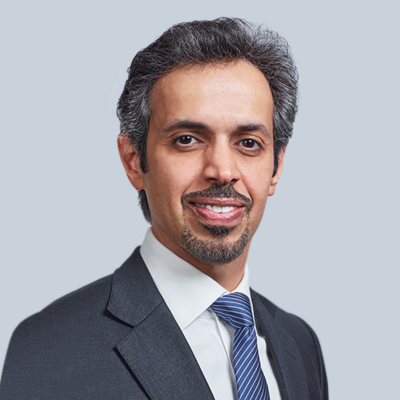 Chair of the World Chambers Competition
Honorary Chair, ICC World Chambers Federation (WCF), United Arab Emirates.
Hamad Buamim was President and CEO of Dubai Chamber of Commerce from April 2006 until September 2022 . He serves as the Chair of Dubai Multi Commodities Center (DMCC). Educated in the United States, Mr Buamim graduated with Magna Cum Laude from the University of Southern California (USC), Los Angeles in 1996 with a Bachelor of Science in Electrical Engineering. He holds an MBA with Honors in Finance from the University of Missouri, Kansas City (UMKC).
Mr Buamim is also Chair of National General Insurance (PJSC), member of the board of directors of Dubai World, and Dubai Islamic Bank (PJSC).
He has served on the boards of various organisations including the UAE Central Bank, Dubai International Financial Center (DIFC), EmiratesNBD Bank (PJSC), Emirates Financial Services, ENBD Capital, Kerzner International, Atlantis the Palm Hotel, City Center Las Vegas (Aria Resort), Union Properties (PJSC) and Network International.